Baby GLOW BUNDLE
4.8/5.0 (156 Reviews)
Gold Intense Anti-Aging Daily Serum (50ml)
Intense Hydrating Essence Mask (5 Sheets x 30ml)
Nidhi Liplease Lipstick Shade Colour (Retail Price Rp65.000)
Nidhi Liplease Lipstick Shifter Colour (Retail Price Rp65.000)
Hemat Rp100.000
GRATIS ONGKOS KIRIM
Perkiraan waktu pengiriman: 2-14 hari
10 Menit untuk Mendapatkan Kulit Seperti Bayi dalam 15 Hari
Tanda-Tanda Penuaan
Miliki Kulit yang Mulus, Kencang, Glowing seperti Bayi dalam 15 Hari
95%
pelanggan merasa kulit mereka semulus kulit bayi setelah 15 hari penggunaan
Survei pelanggan DEWHA, Nov 15-Des 14 2021
Responden Survei: 100 perempuan Asia dewasa usia 26-35
Jadikan Rutinitas Kecantikan Harianmu Sangat Mudah dan Ga Ribet dalam
15 Hari!
Dari 5 langkah, jadi cuma 2 langkah!
Rutinitas harian
Gunakan Dewha Intense Hydrating Essence Mask 2-3 kali per minggu.
Gunakan Gold Intense Anti-aging Daily Serum setiap hari.
Sebening embun
Kulit lebih kencang
Atasi garis-garis halus
Miliki kulit yang lebih halus, kencang, dan tampak muda dalam 15 hari.
Cocok bagimu yang
SEMUA tipe kulit
Tak punya banyak waktu untuk skincare
Lembut dan Aman
bagi kulit sensitif
Manfaat Intense Hydrating Mask Essence
Manfaat Gold Intense Anti-aging Serum
Lihat perbedaannya
"Ini menutrisi kulit saya dan saya bisa melihat dengan jelas bahwa kulit saya bersinar sekarang."
Julie
"Kulit saya terasa lebih kencang, cerah, lembut, dan bahkan sekarang."
Jaycelle
Kamu Mungkin Juga Menyukai
Review
77

reviews

Rejane Romero Azada

in good condition! thank you seller ang bilis na shipped yung orders ko.. this is my second time buying during promo period. thank you

Maria Theresa De Vera Go

complete items delivered fast and packed well in bubble wrap in correct variants as ordered. the freebies are super appreciated. effectiveness is yet to be determined but happy with this purchase. thank you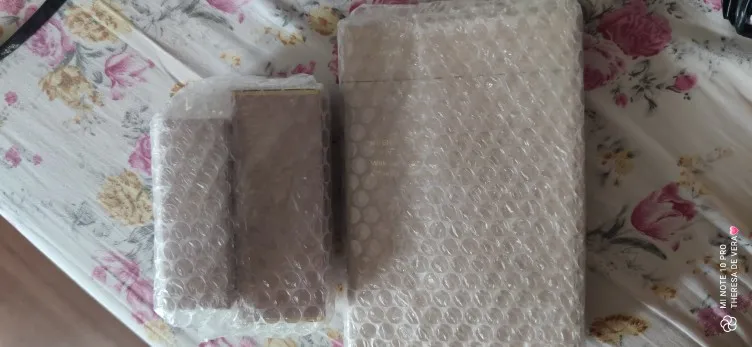 Luzviminda Patalinghug
super ganda ng produktong ito
Rea Muncada
Order received on time. The parcel was packed securely and has fragile sticker on it. Haven't used much but hoping it will be effective. Love the packaging thou! Thanks seller!
Jefaven Dapliyan Benafin
Quality:amazing 😍🤩 😍🤩 Texture:not sticky. it'll not stay in your hand long since your face/skin will absorb the product agad agad Effectiveness:very effective 😭🫰 my work is like hell and i don't have any time to go to the spa or derma clinic. this, ladies, is a life saver!!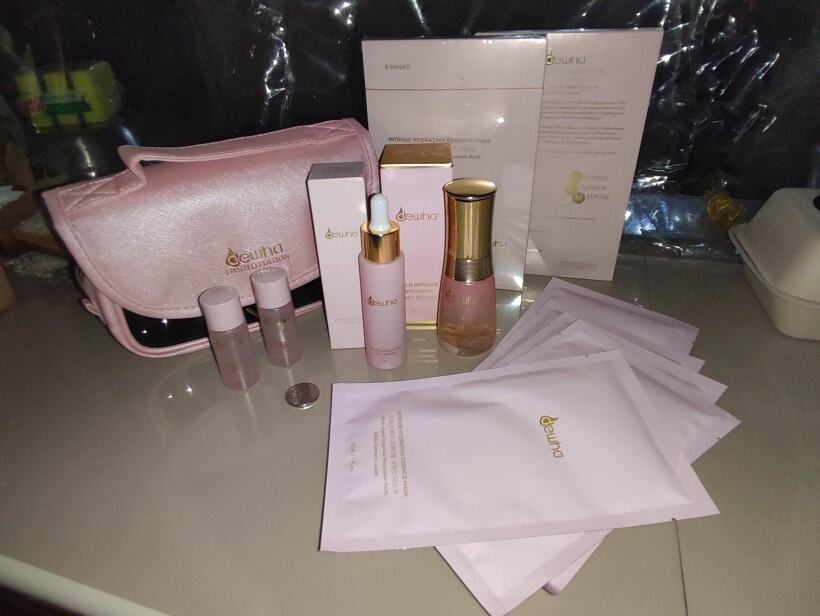 Brenda Taguiam Rodriguez
i got it! i'm excited to use it but i will update this review, 1 week after use to see if the product works as it says. i know 1 week may not be enough to see full effect but for sure a little improvement will show. also if it's effective, then i'll place a repeat order.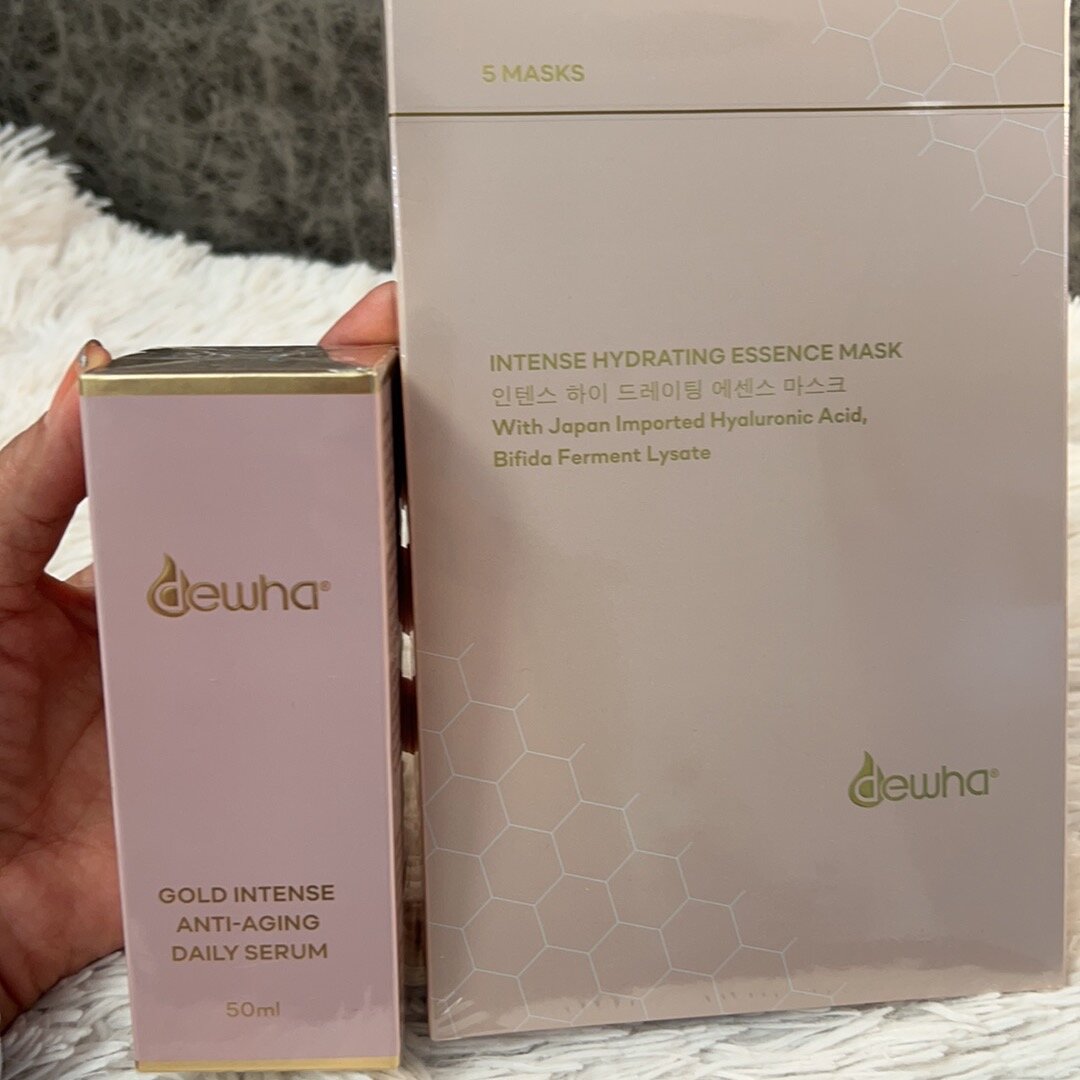 Maria Lina Tactacan Sumang
fast delivery..... securely packed..... correct item sent...complete and intact.... this is very good to my skin...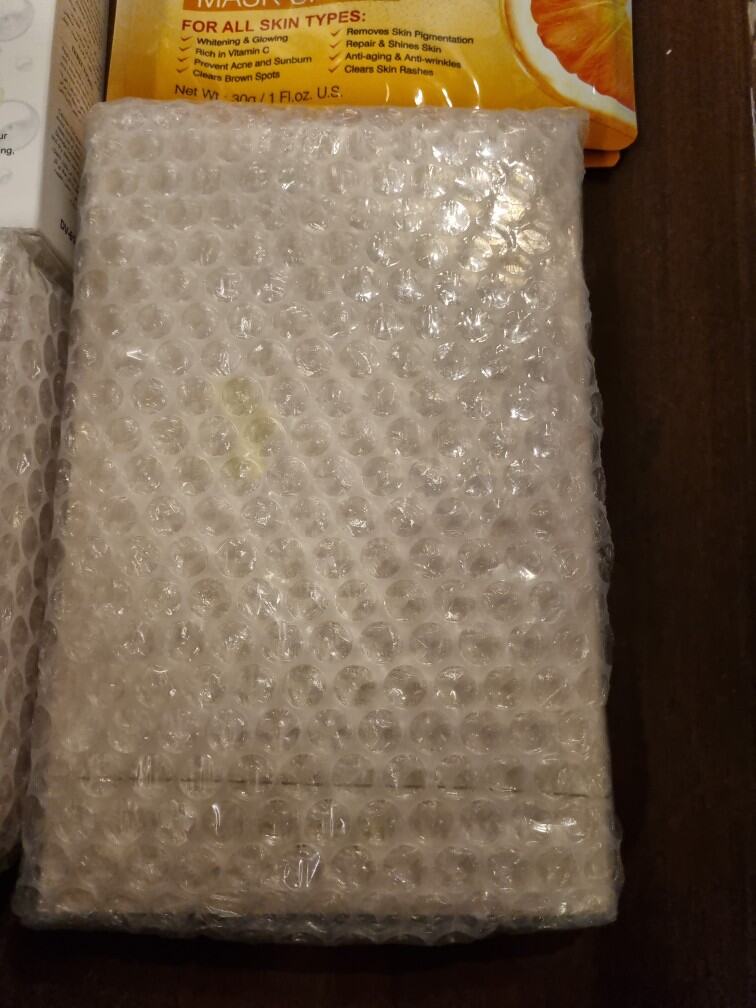 Rainy Rose Lequiron
Received item. will try soon..........,................,........................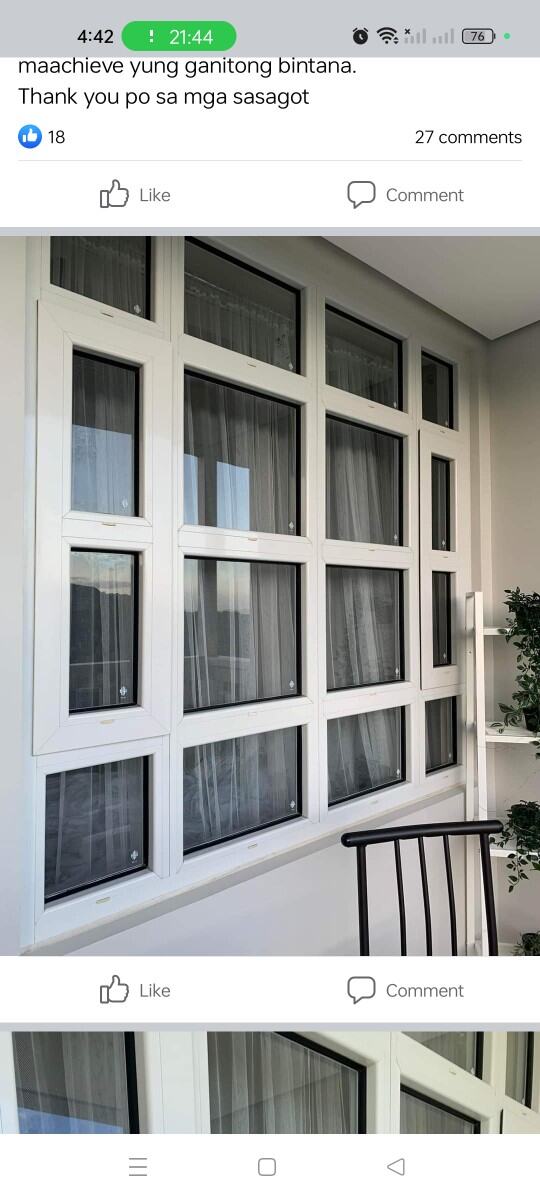 Marilou Tolentino
Again never fails … thanks sa freebies… pricey but very good product .. its my maintenance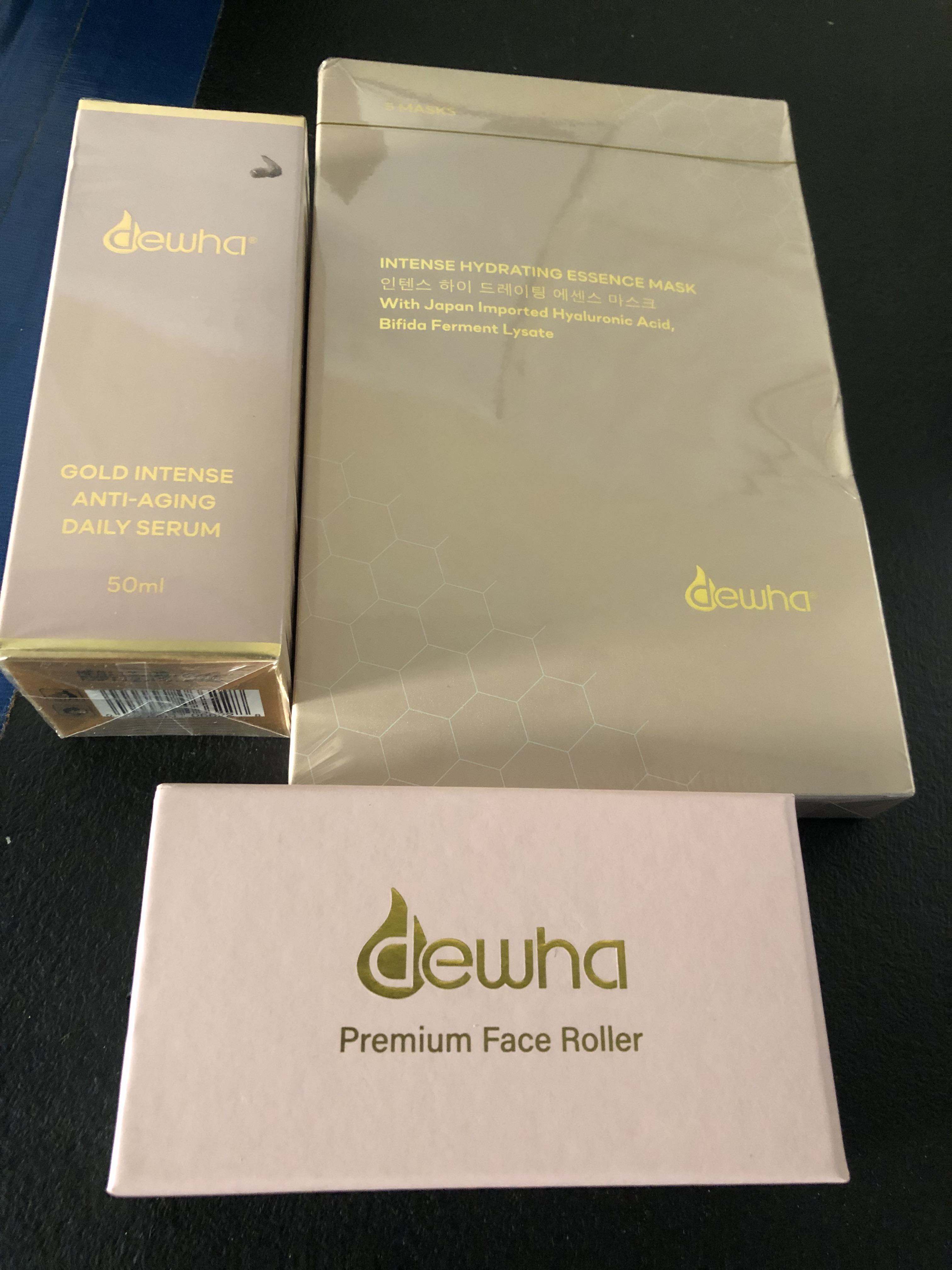 Yet G. Ilaga
Perfect for people with sensitive skin. Doesnt have any scent and is very effective when it comes to improving the texture of my skin.👍🏻👍🏻👍🏻 Came with amazing freebies too.👍🏻👍🏻👍🏻
Marie Stella Basan Tillman
The mask felt so cool on the skin, making it instantly relaxing. After 20-30 minutes of wearing the mask—while doing chores, might I add—I took it off and instantly felt the effects. The serum quickly penetrates my skin and I instantly felt the firmness and elasticity of my skin after application. My face felt extra fresh and more hydrated than I've felt it be in a while.
Kurly Mae Valencia
Got my orders on time. I used it agad, i feel my skin gets smooother! Amazing product!!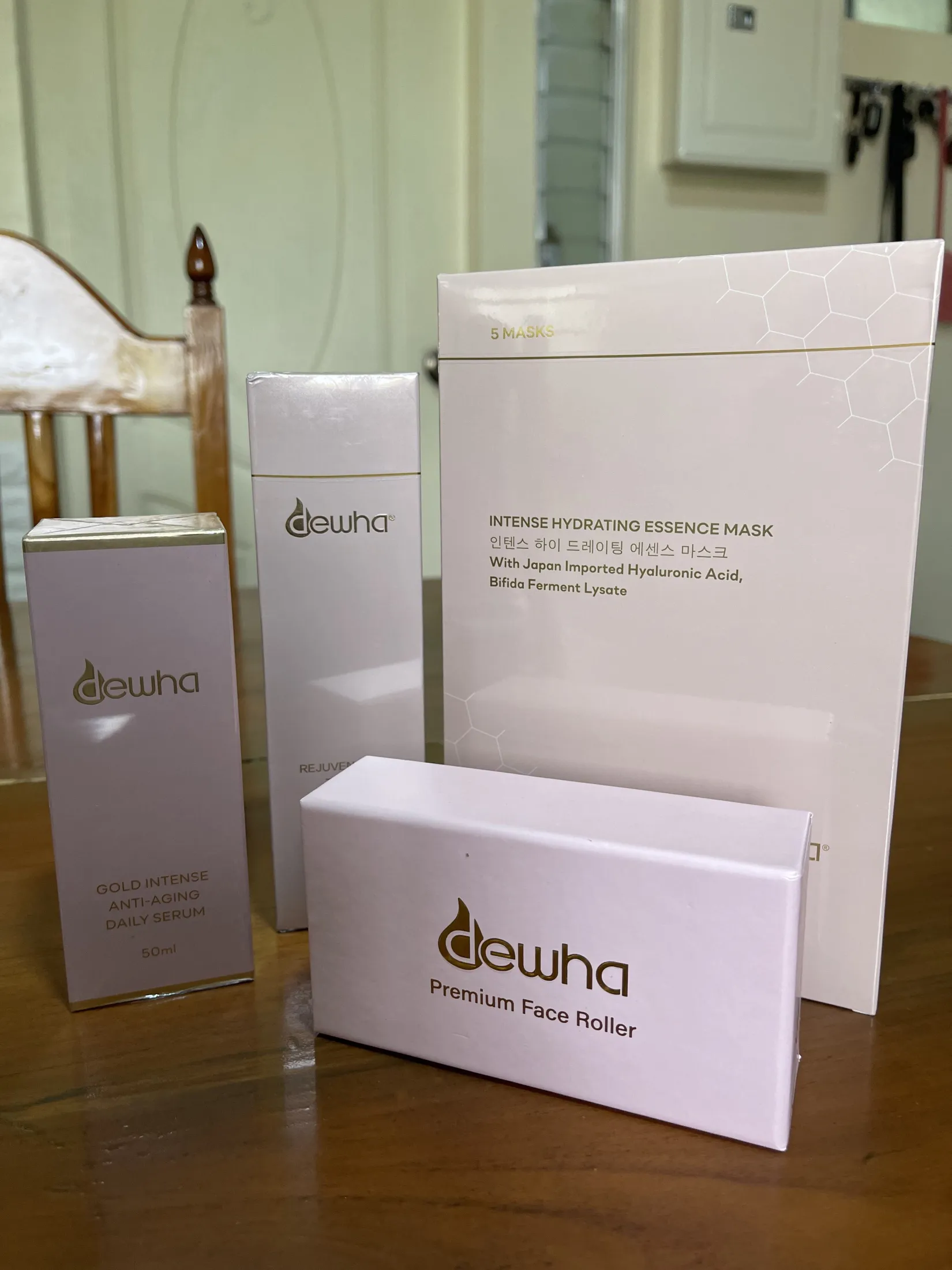 Marilou Tolentino
Great buy .. great products.. will order again and again .. thank you seller and rider.. nice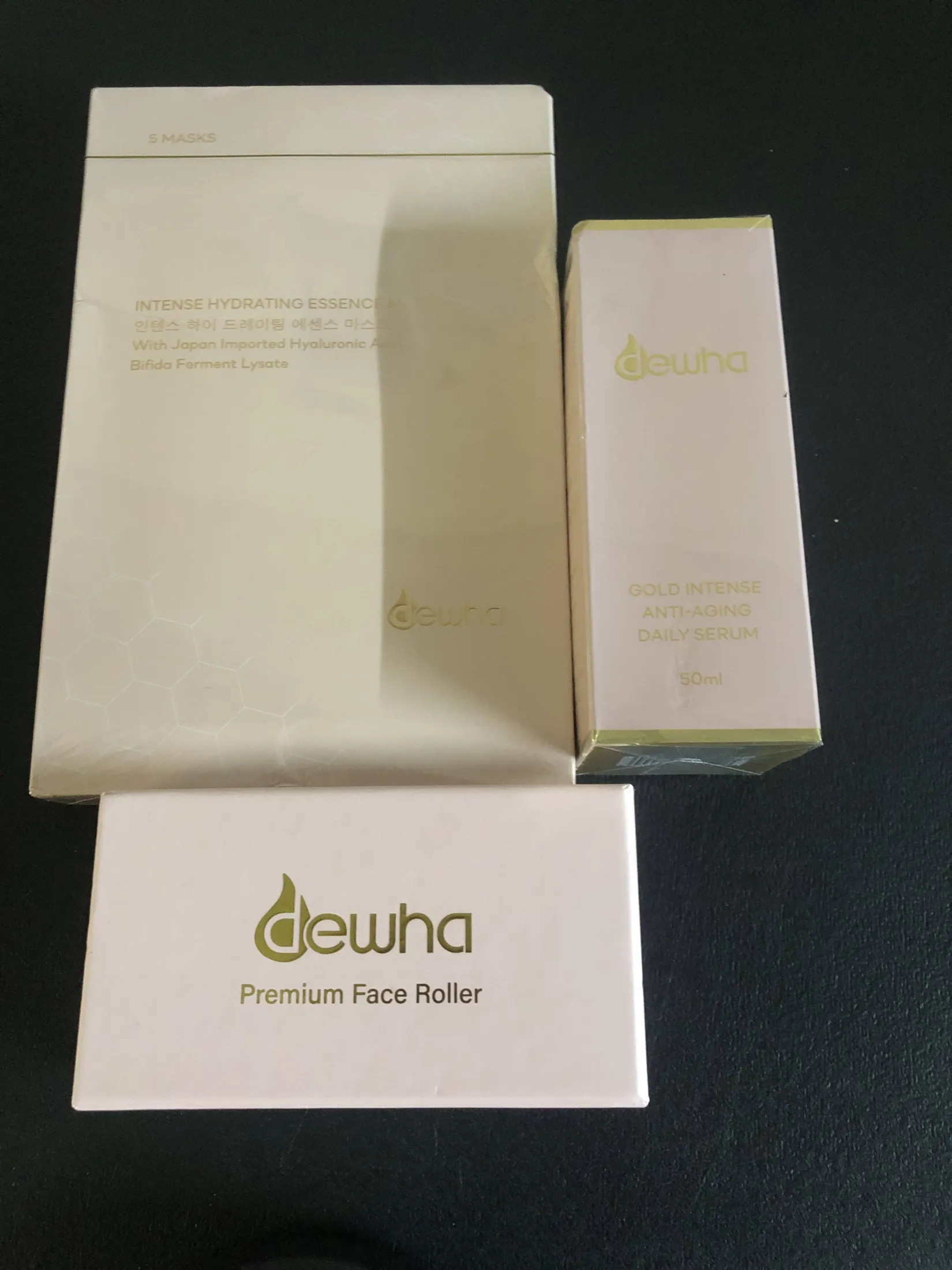 Marilou Tolentino
2nd time and it is really a good product. Medyo pricy ngalang but it's all worth it.. thanks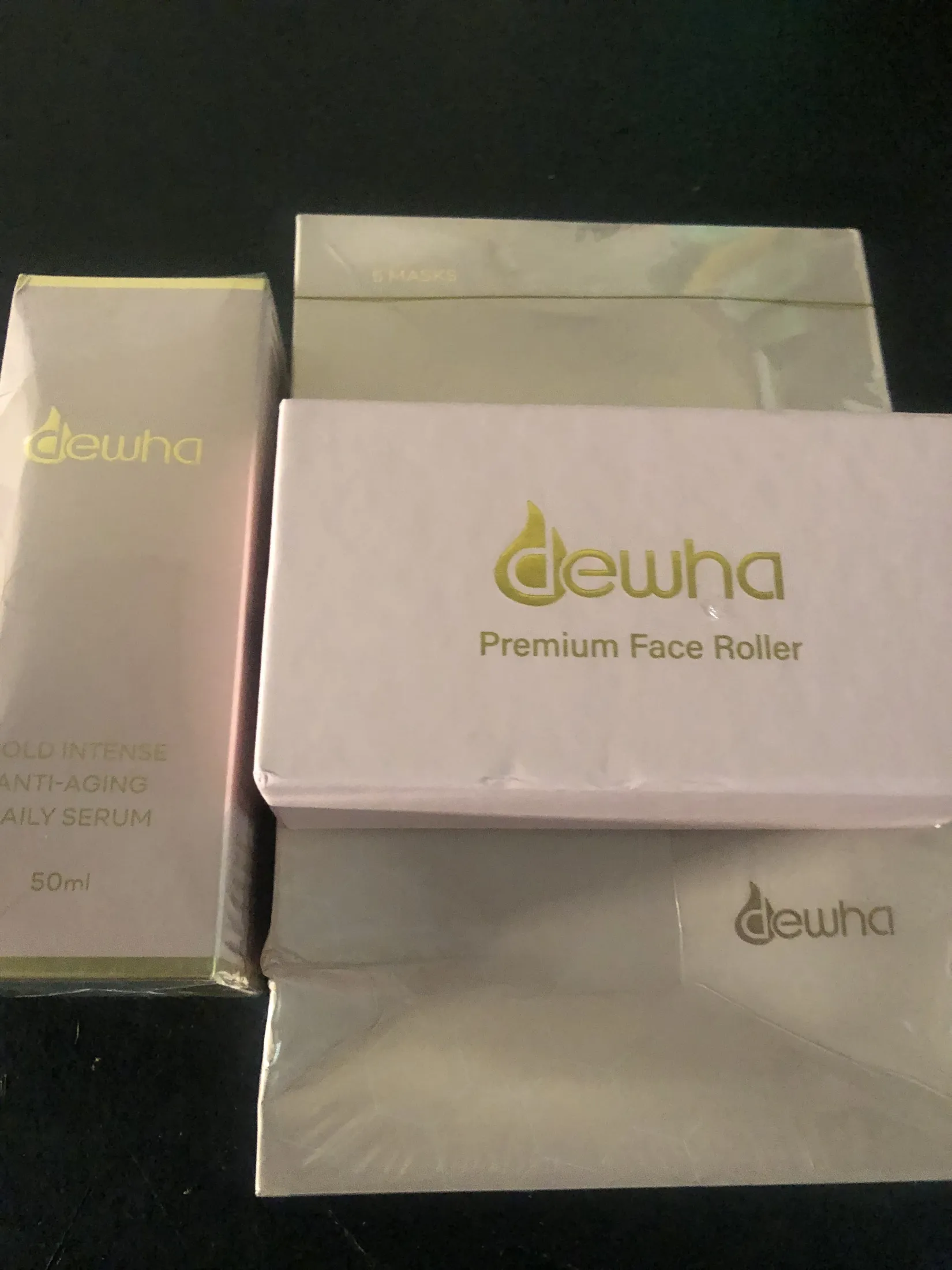 Maria Ricnelle Gonzales Porral
It will be my first time to use these products. Looking forward for good results ☺️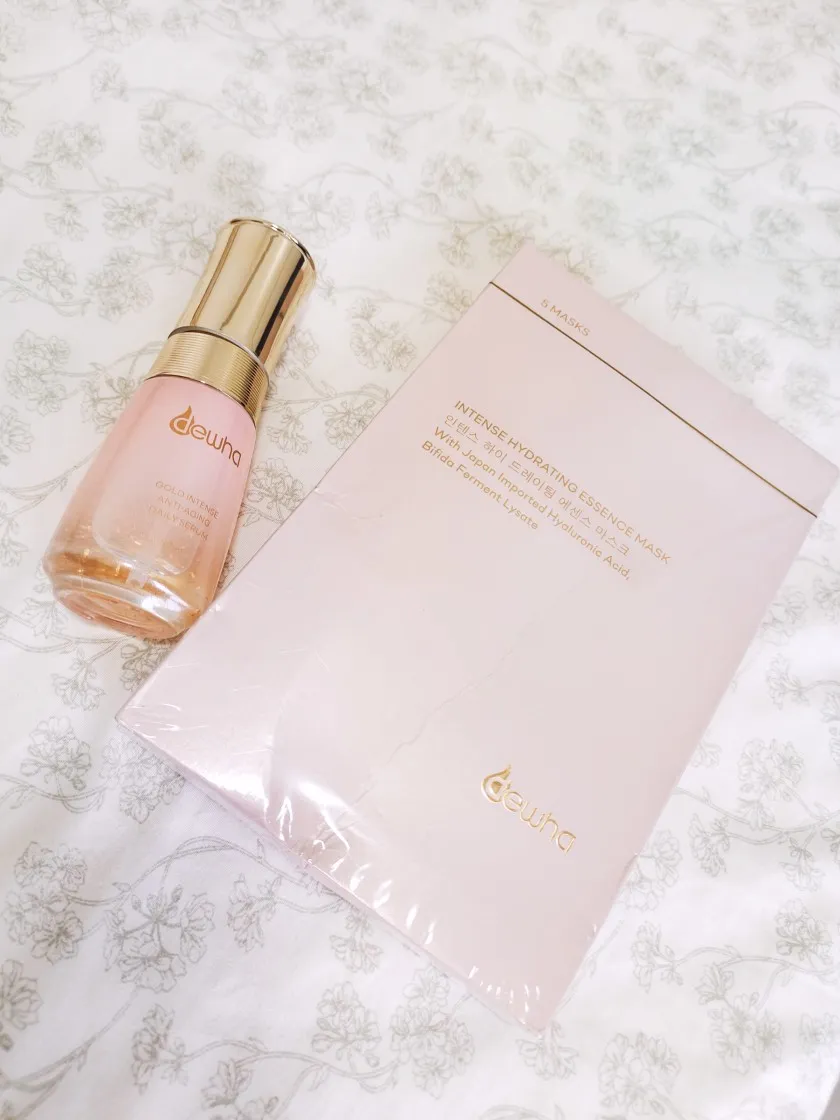 Marilou Tolentino
Well packed … kudos to seller and rider… sana effective at mahiyang sa kin.. very good reviews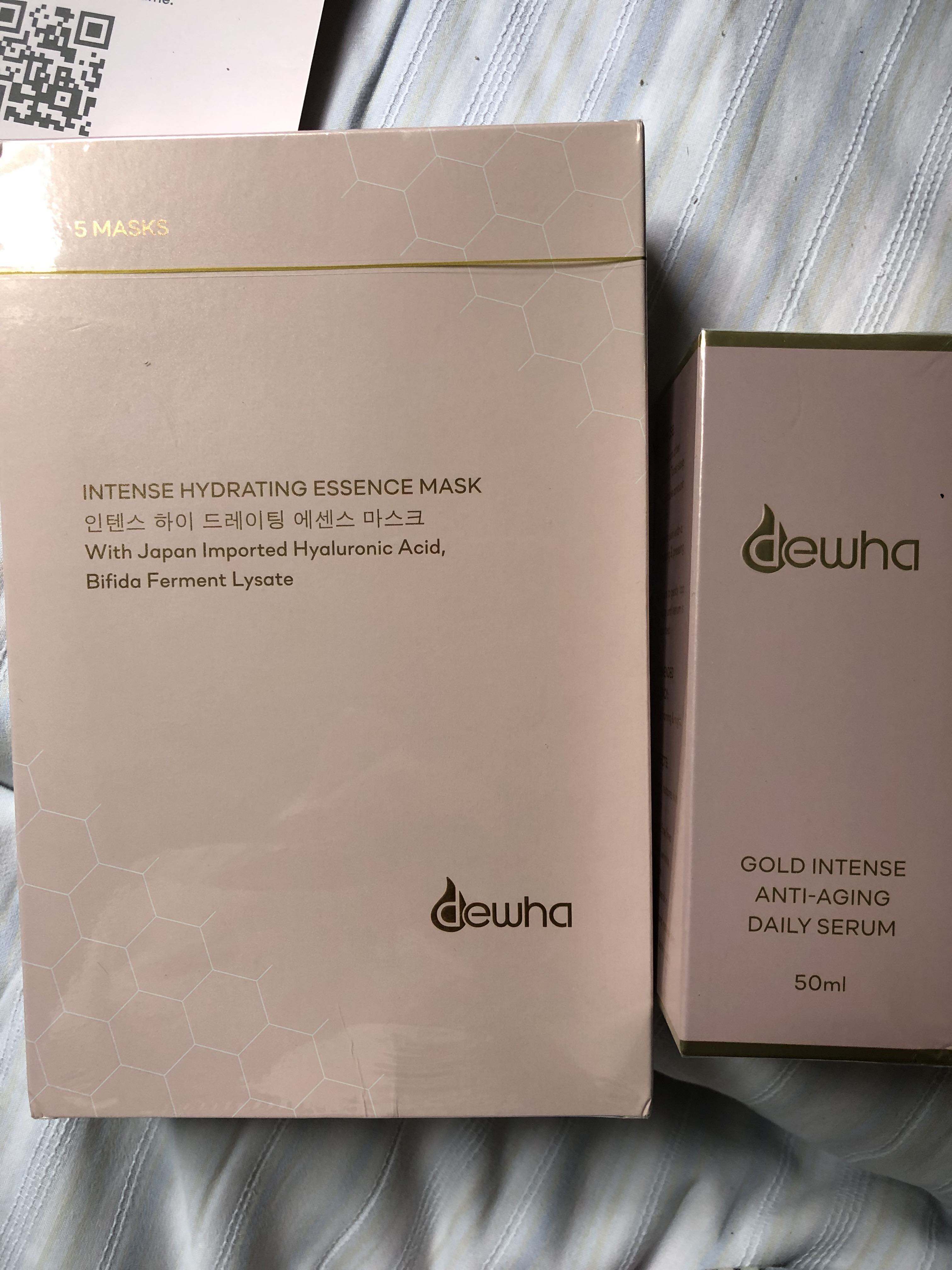 Agnes Carreon Lu
First time to buy these otems. Can't wait to try it! Thanks for the freebies!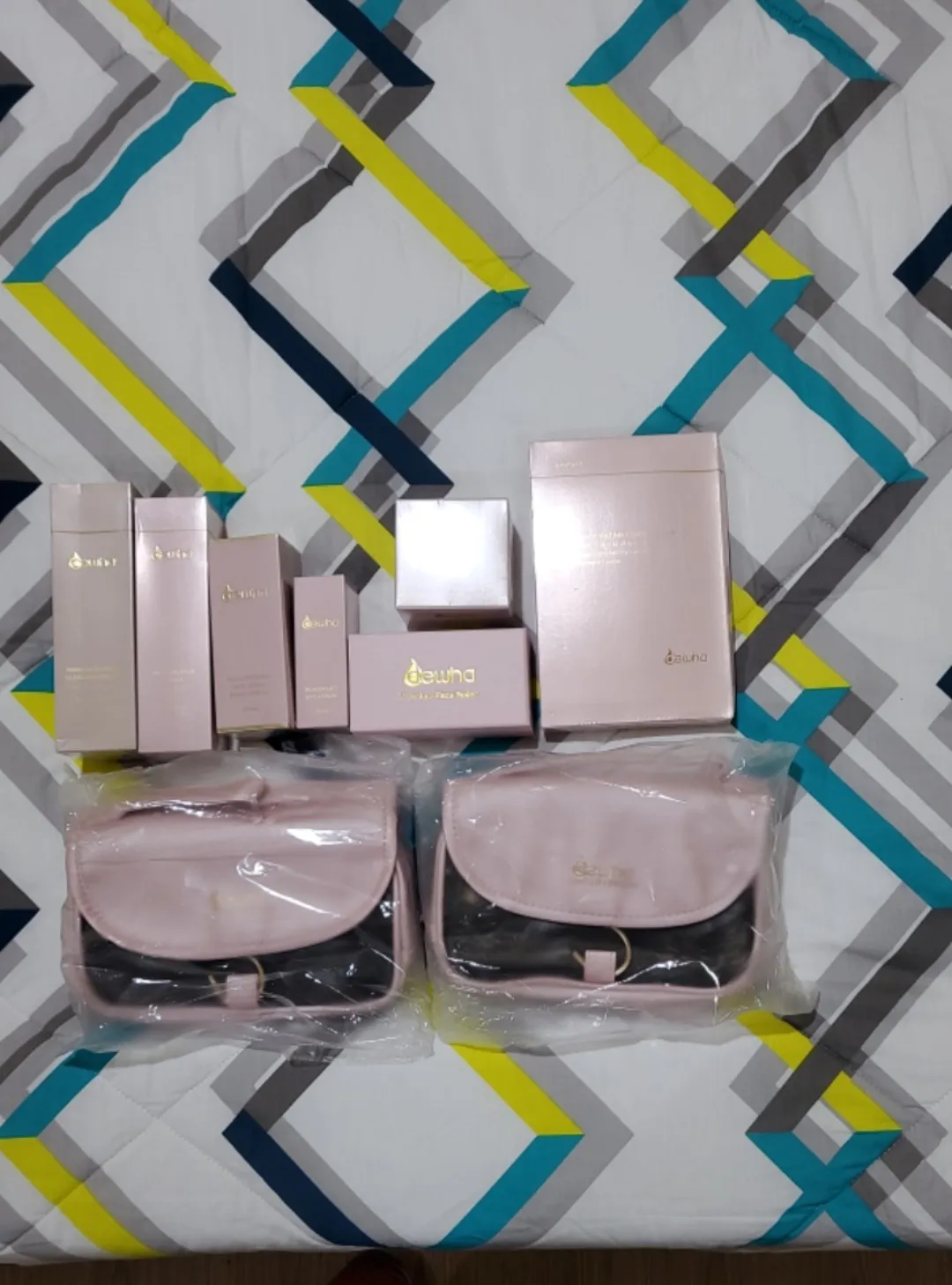 Cyrose Belaro Corpuz
Complete orders and was nicely packed! Nahappy din for freebies! Can't wait to test the magic of this skincare product! Hoping for the best result! Thank you Dewha team! 😍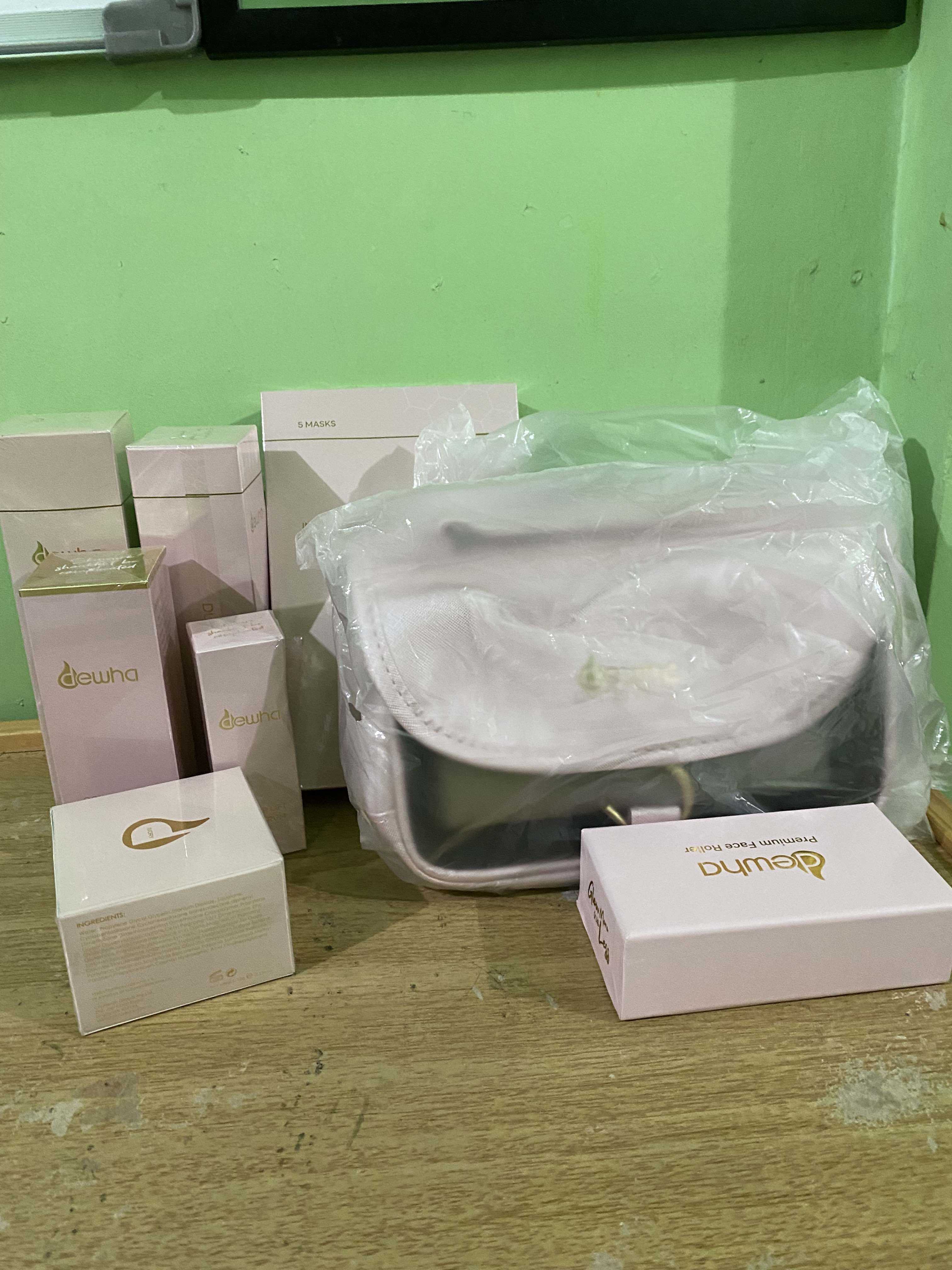 Teri Melissa Torres Bautista
Packed well, no leak, delivered fast and all complete. Haven't tried yet, hope it'll do wonders to my skin. Thank you.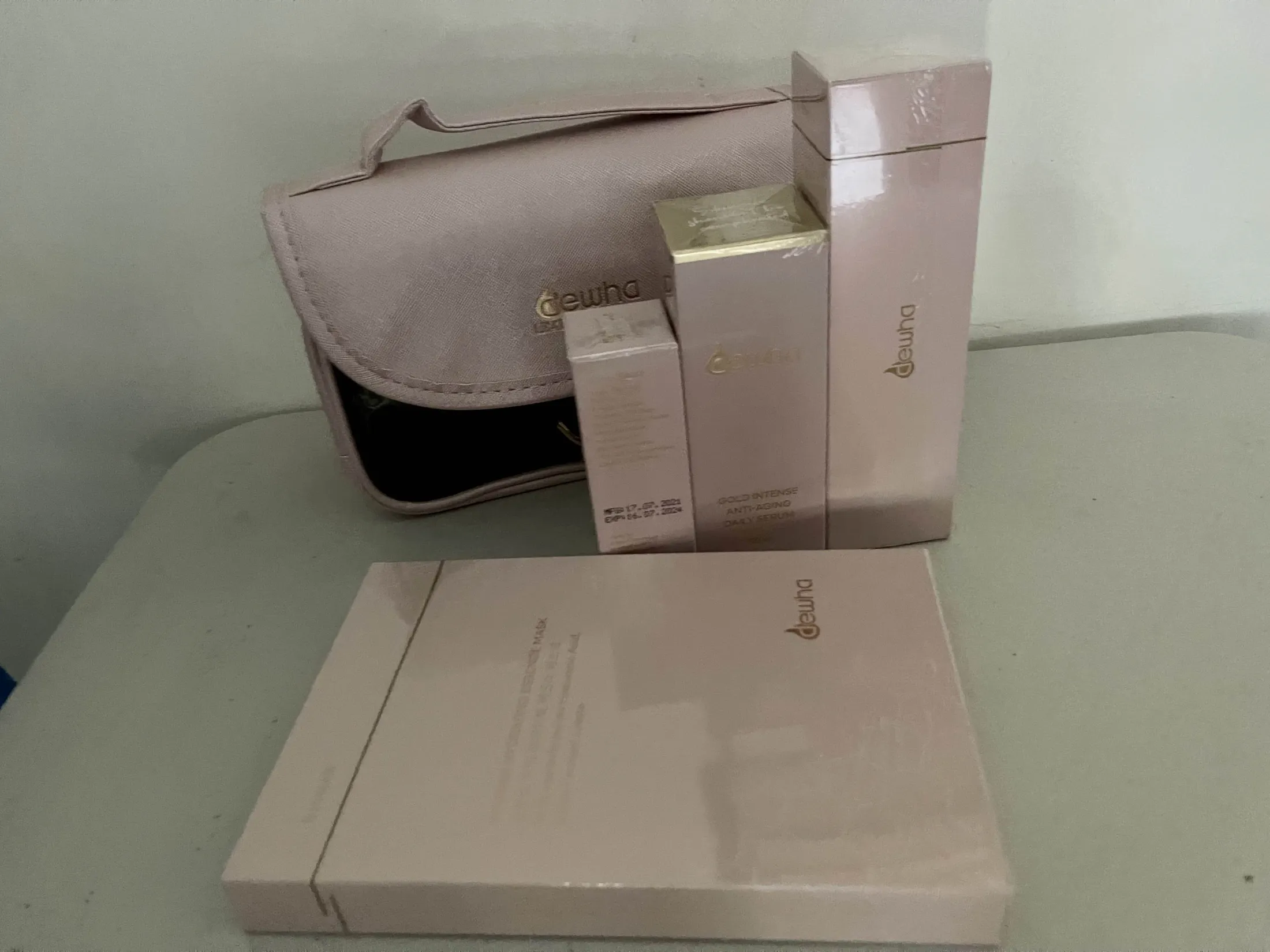 Evangeline Custodio Filipino
I really love this product, you can see and feel its effect upon use, will buy some of it pa, ill try the beaty kit bundle next time.. also the delivery is fast.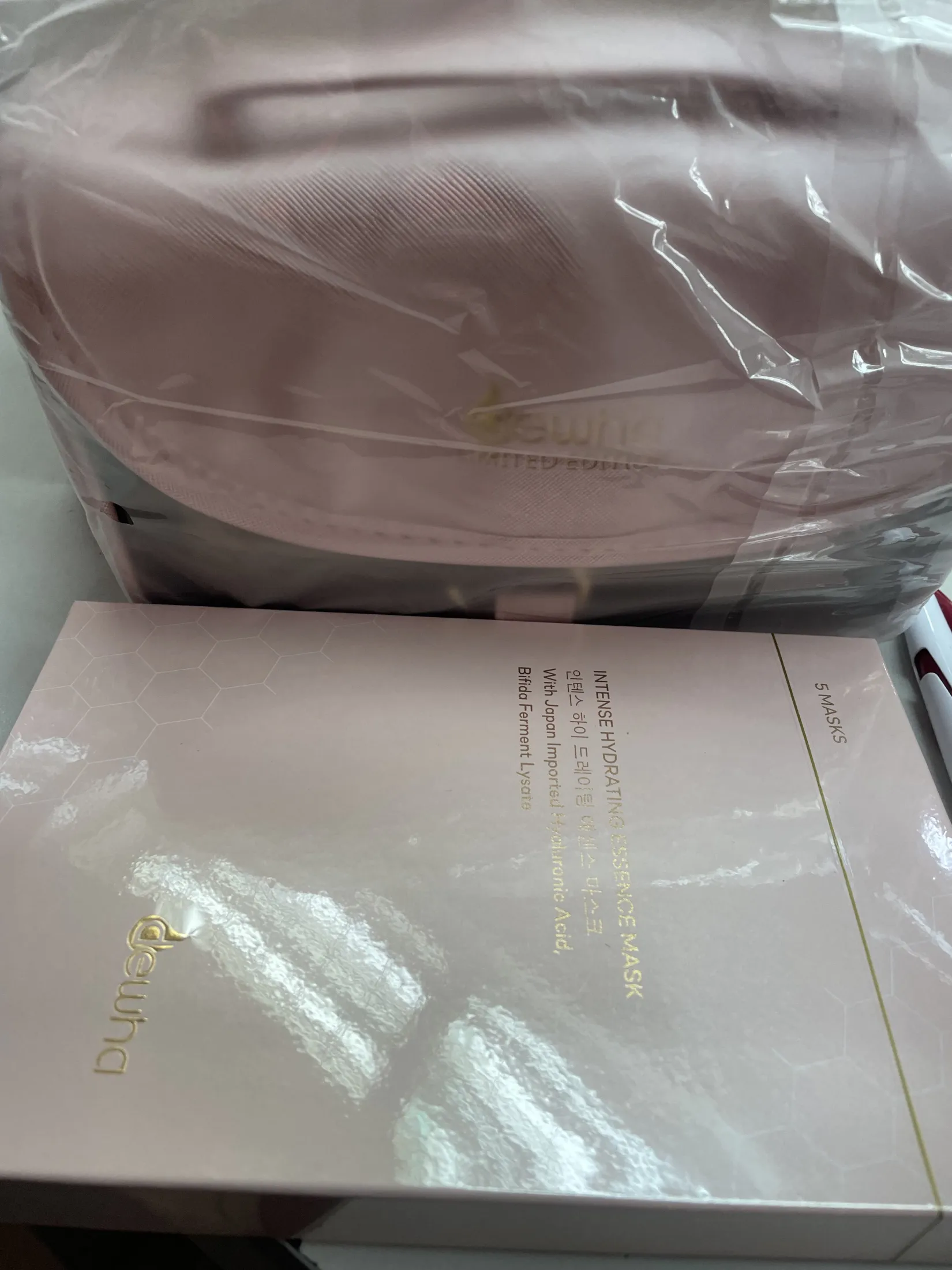 Kathleen Sy
first time to use 😊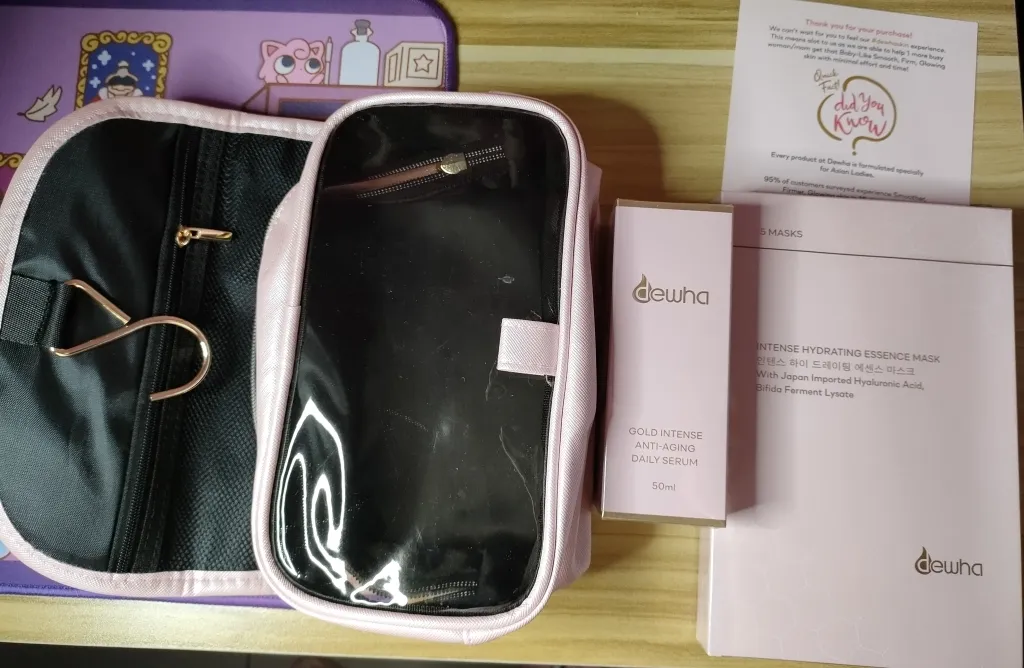 ********172
Thank you so much seller, lazada and kuya Rider. Kudos to you all ⭐️⭐️⭐️⭐️⭐️
Ghel
Well packed. Excited to use it. Hoping for a beautiful result. Thank you seller!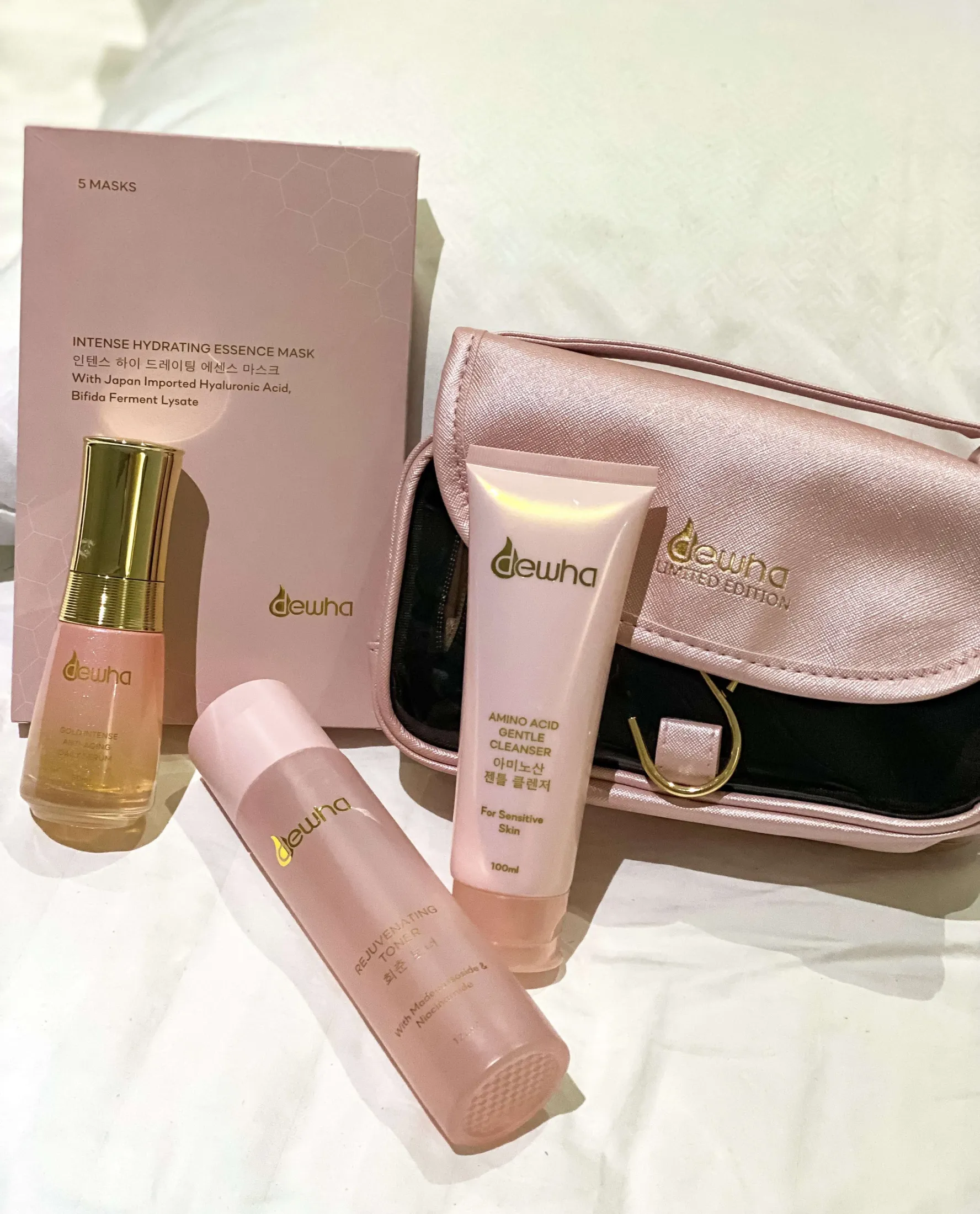 Ma cecilia mata ruiz
nice po as of now kanito itsura ko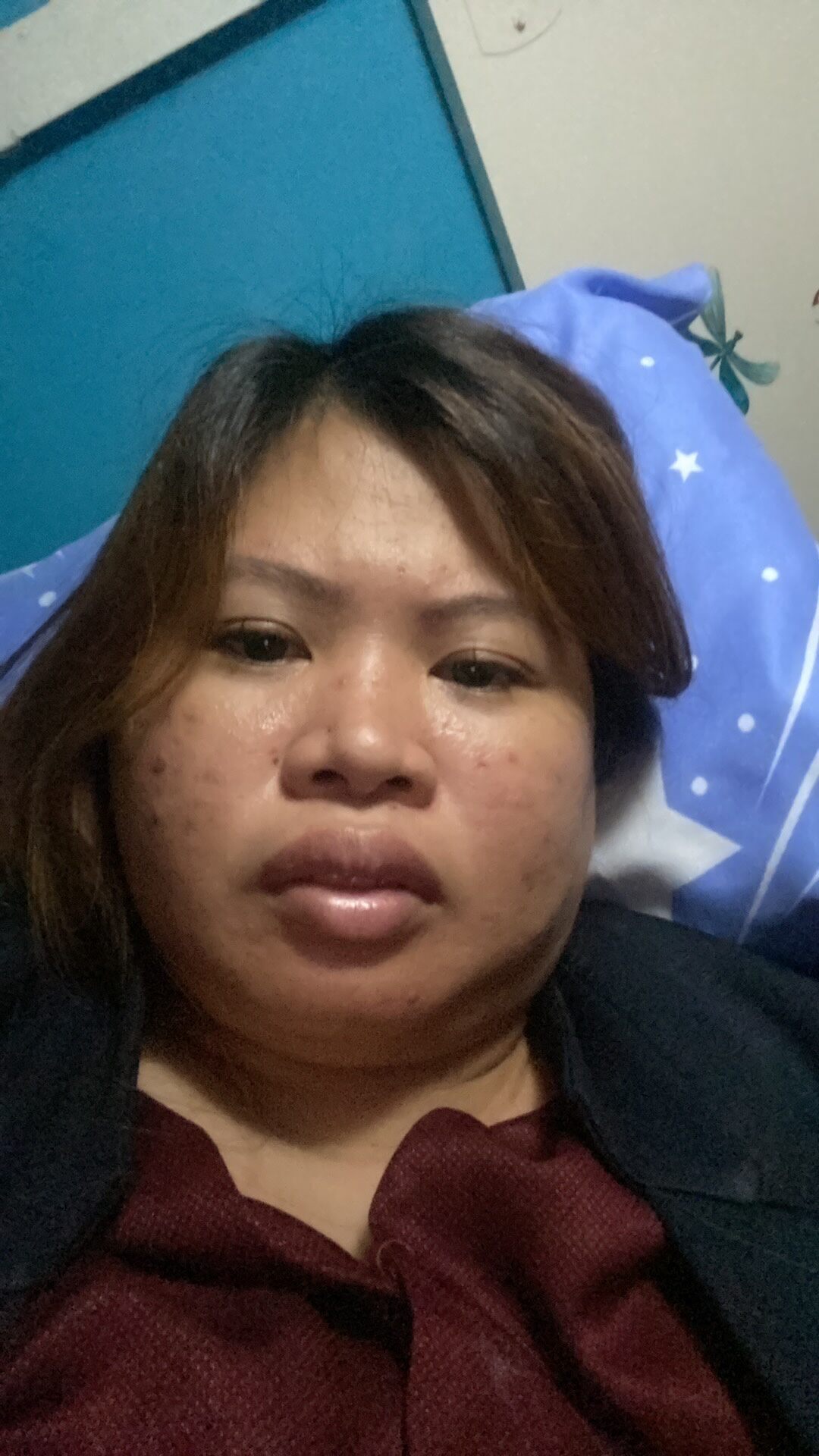 Yet G. Ilaga
The whole set looks so elegant.😍😍😍 i have very sensitive skin and mejo hesitant ako to try a new skin care brand pero surprisingly, this is really perfect for people who have sensitive skin. No strong scent and dries quickly. My skin looks brighter the day after my 1st use of the serum.👍🏻👍🏻👍🏻
Maria Arlina Lazaro Abacan
Very nice and it works, it tightens the skin of my face
Mary Claudine Go Dimzon
nice products. comes with free organizer.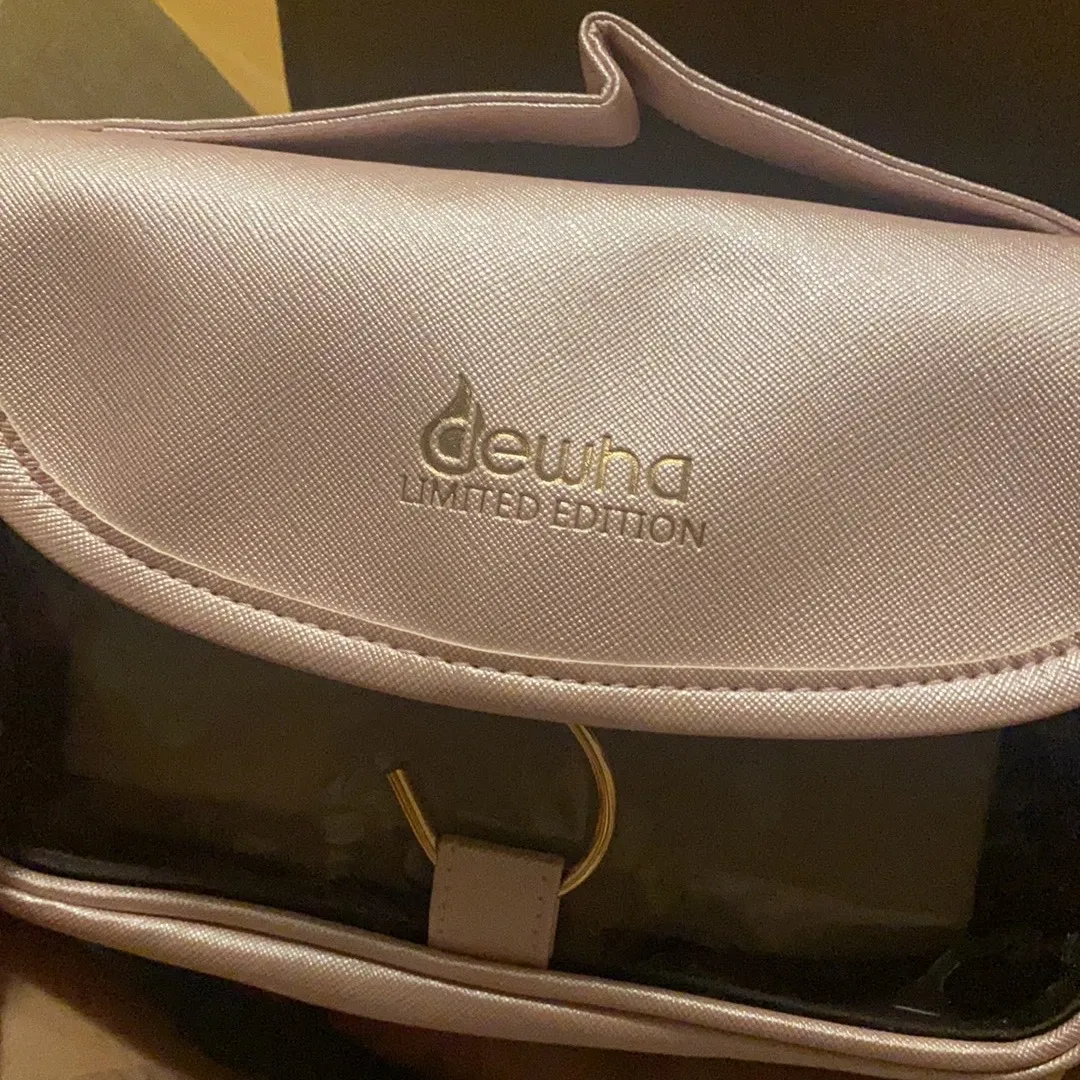 Lecoj Guglani
Dewha baby😍❤️👌 ,my forever na ako😘….sa skin care😂😂😂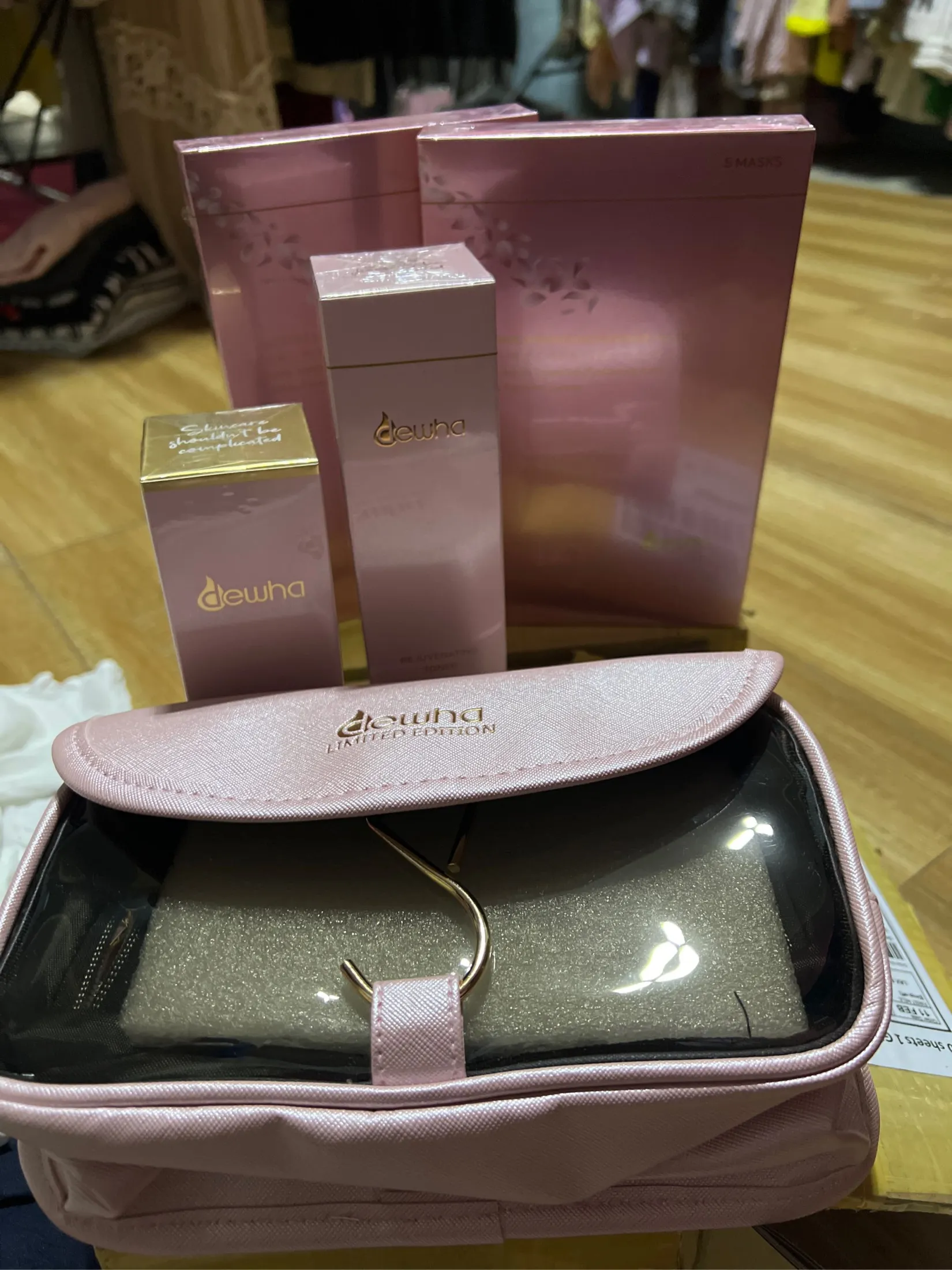 Reggaevixen88
Fragrance:none Texture:Runny, watery gel-like with gold beads Effectiveness:7/10
Netteanne888
Effectiveness:i'll post again for updates Ang daming freebies!! Thank you po. First time to buy these. I hope hiyang ko and hindi ako mag breakout.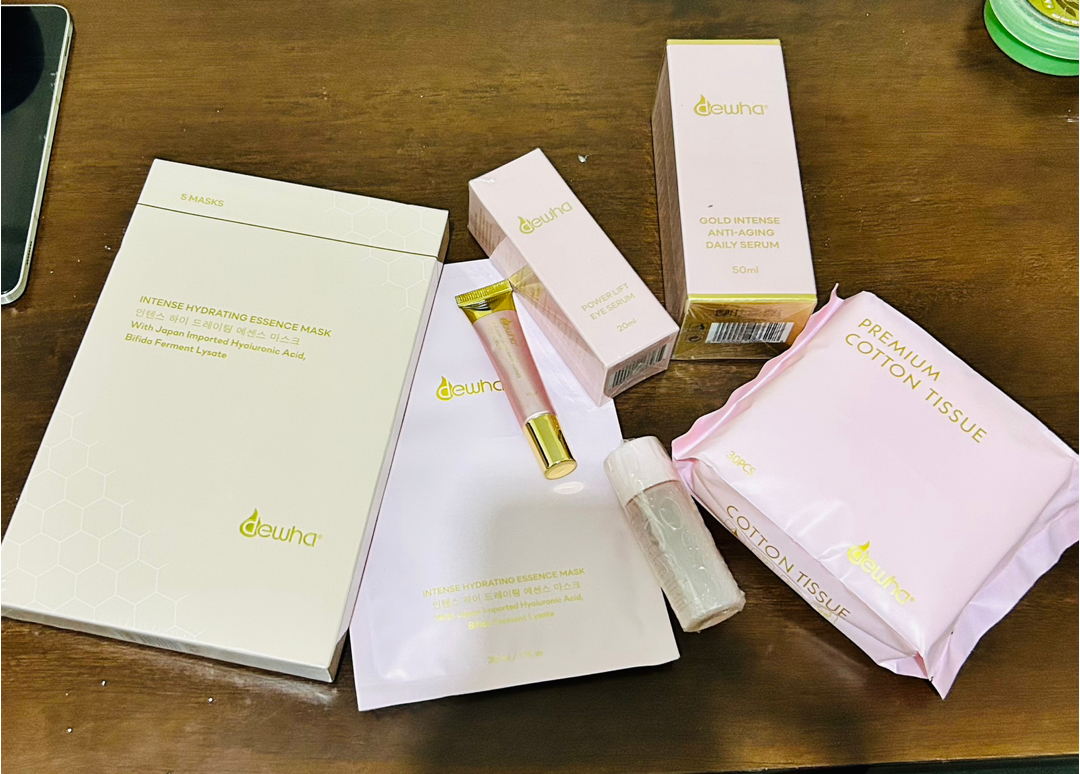 Reese_061419
Texture:light Fragrance:jasmine scent Effectiveness:i believe so not yet tried but i think i will love it as much as their other products, napa order ako ulit ng marami... hay dewha!!! hahahah thank you seller... kaso parang naka open yung ilalim ng box tas niretape nlng.. buti complete parin ang items.. thanks ulit...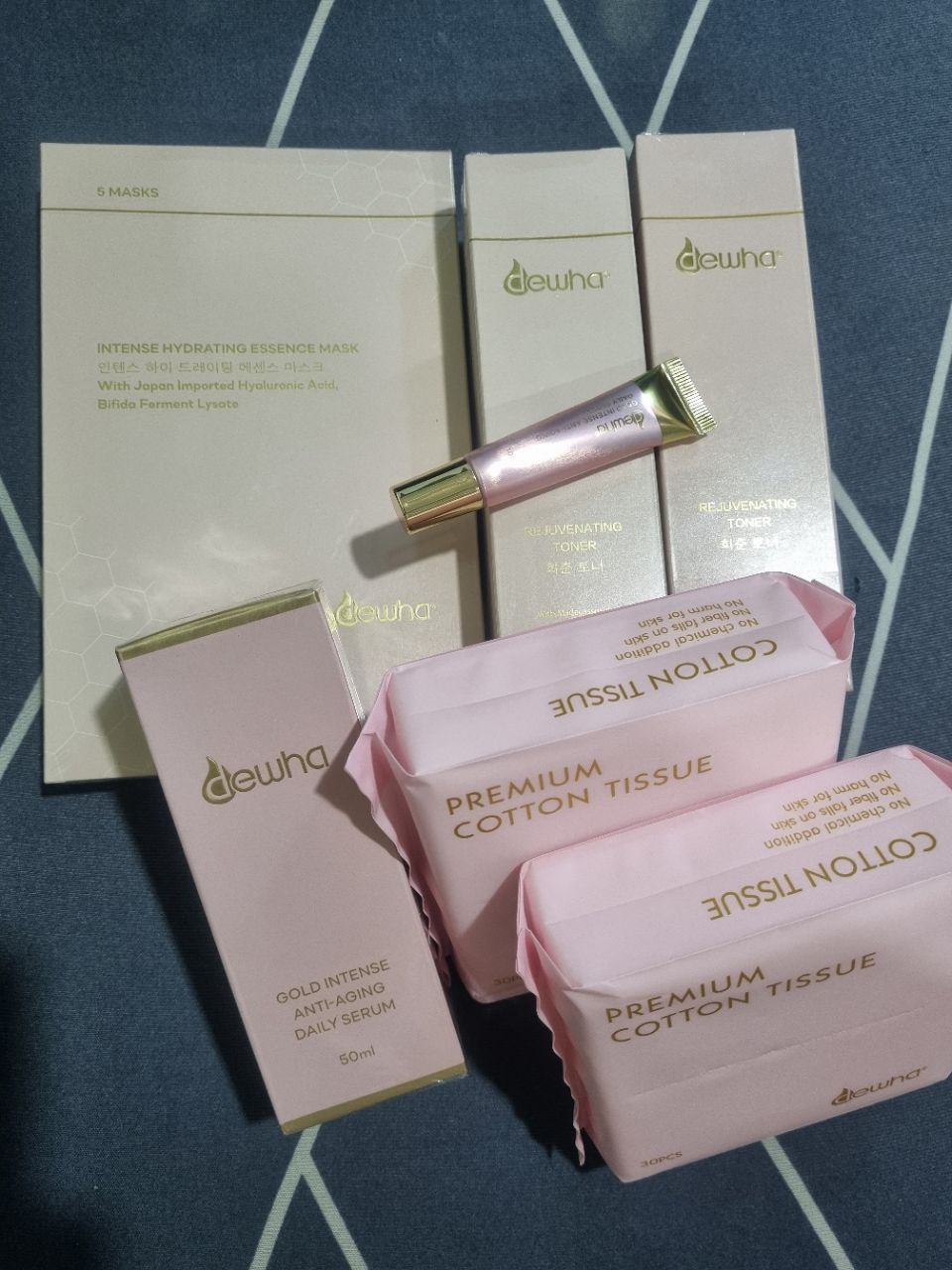 Sosheeonlyn
Ever since i tried dewha product i became a fan. I love all the products. Saw literal visible changes on my skin. I love all products from dewha. Less is more! Thank you!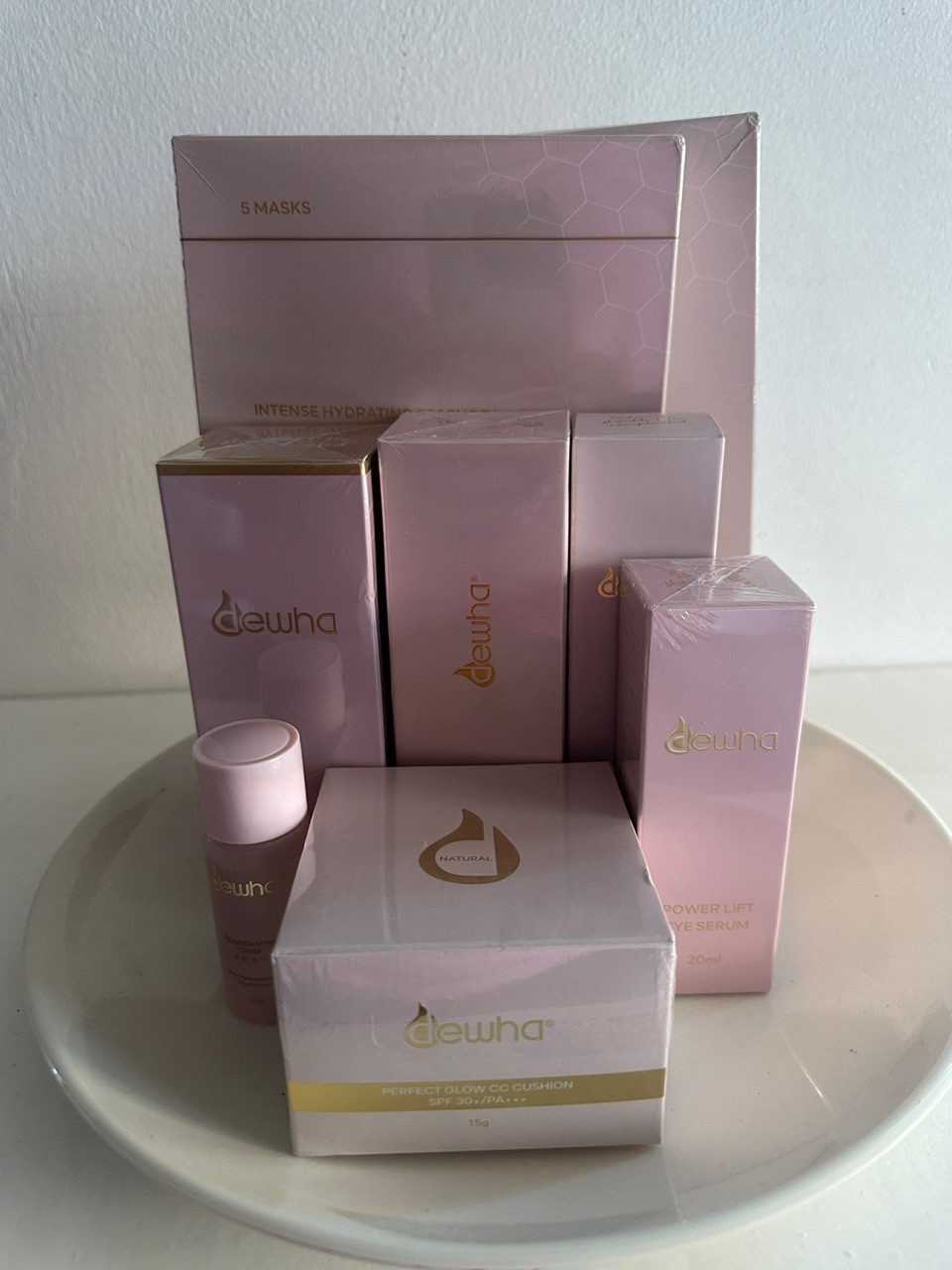 Jhenkscee
Packaging:Nice and secure. Usage Experience:I think it is effective, for me.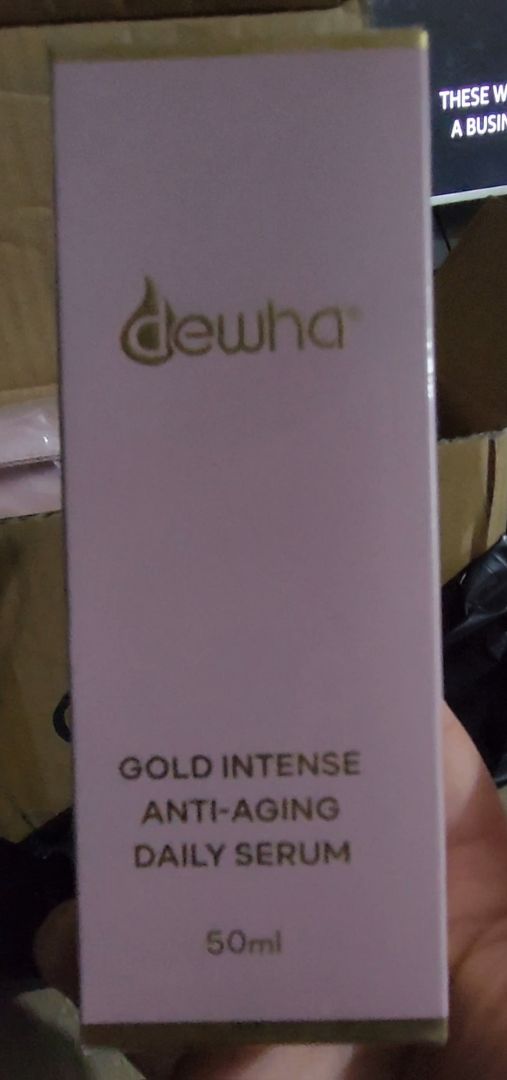 Iyahignacio
⭐️⭐️⭐️⭐️⭐️ ITEM ARRIVED EARLIER THAN I EXPECTED ⭐️⭐️⭐️⭐️⭐️ ITEMS ARE PACKED PROPERLY. ⭐️⭐️⭐️⭐️⭐️ NO DAMAGE NOR FLAWS UPON RECEIVING THE ITEMS. ⭐️⭐️⭐️⭐️⭐️ ITEM/s ARE IN GOOD CONDITION. ⭐️⭐️⭐️⭐️⭐️ WILL ORDER AGAIN AND RECOMMEND THIS SHOP TO OTHERS. ** PIC & VID NOT RELATED ✌🏻✌🏻✌🏻
Pawshionpolice
Product feels good on skin. 1st time to buy this.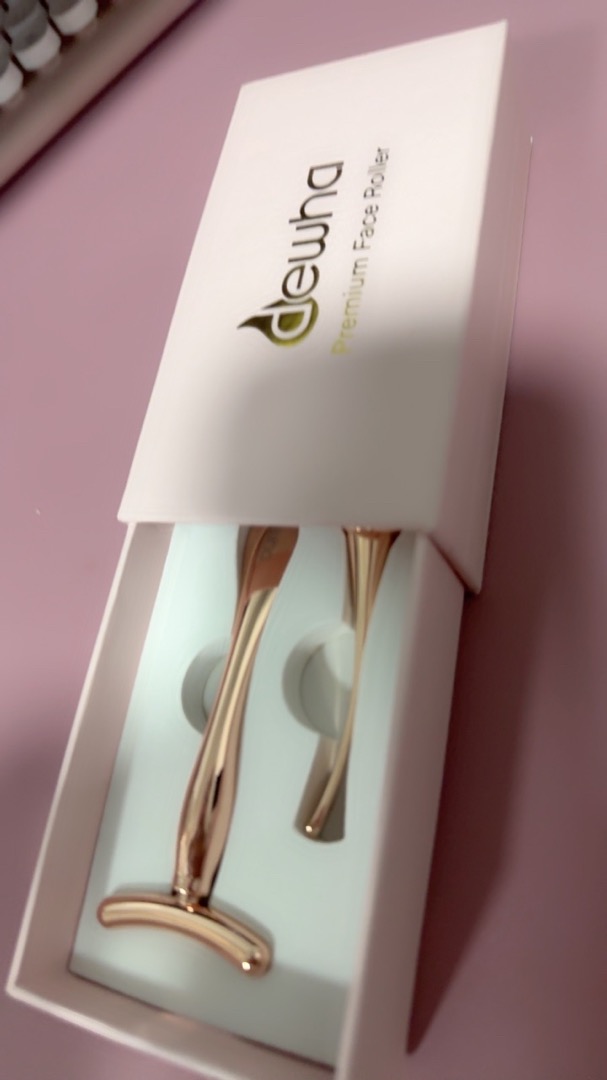 Izzydivino
Havent tried it yet but orders complte..
Jetti_d
Fragrance:no fragance Texture:creamy Effectiveness:effective Received my parcel. Im a user of dewha ever since. I love their products coz it doesnt irritate my skin since my skin is very sensitive. I highly recommend this seller. Thank you and til next transcation.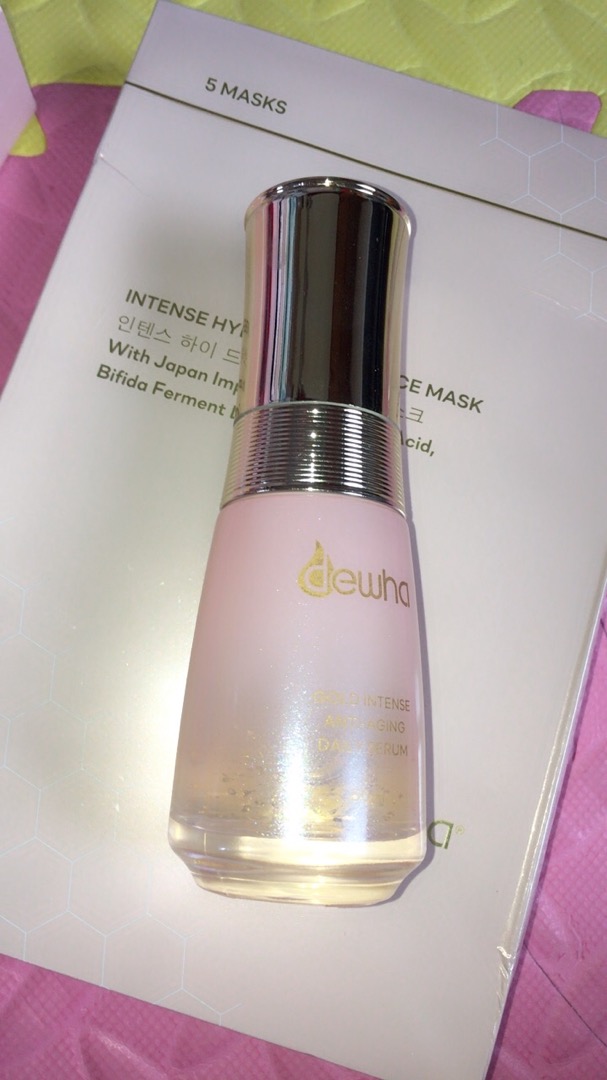 Nureensam
Effectiveness:cant tell yet Fragrance:mildly scented (mask) Texture:good Maganda ang packaging. Compare sa ibang serum and toner mejo mas mahal. Lets jz see f worth it ang pryz. Will edit ds comment f effective or not aftr few wewks of using
Piatotz
Texture:non-greasy Effectiveness:seems ok Fragrance:none
Michyumuuul
Texture:smooth Effectiveness:10/10 Fragrance:mild Effective and sulit 👌
Rusdelfinado
Texture:lightweight sa mukha at di sticky Effectiveness:1 day pa lng ang ganda na ng skin ko pgkagsing Fragrance:okay nman
Jackieynclino
Fast shipping, thank you 💜
Sheenaimperial
Ordered the item for my sister and we haven't tried it. I'll update the review once she was able to use the product. Looking forward sa good results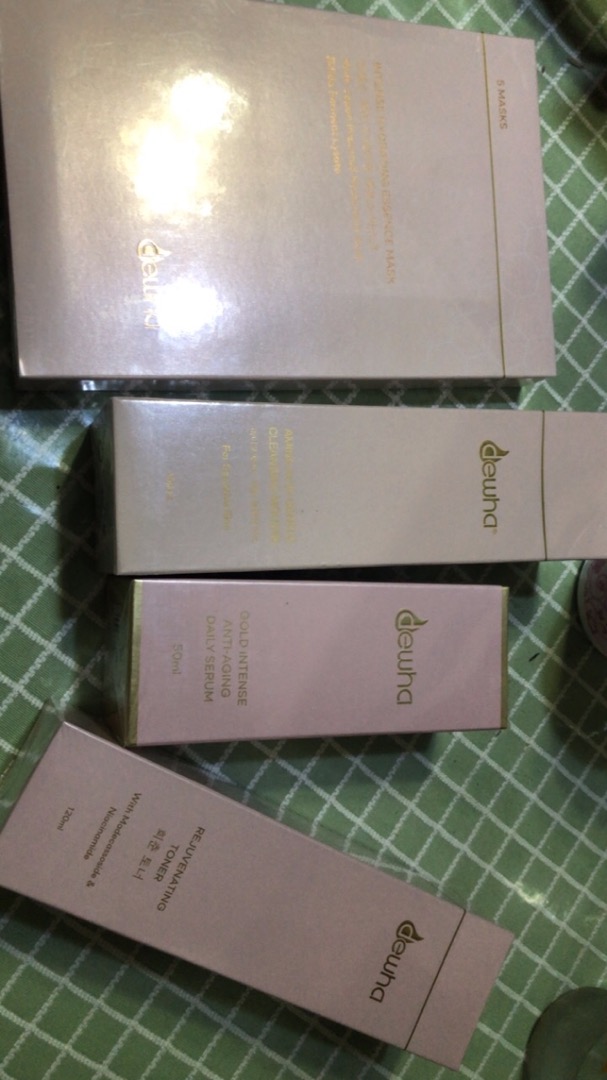 Dcuy88
5stars! Haven't tried them though! Thank you for fast and safe delivery!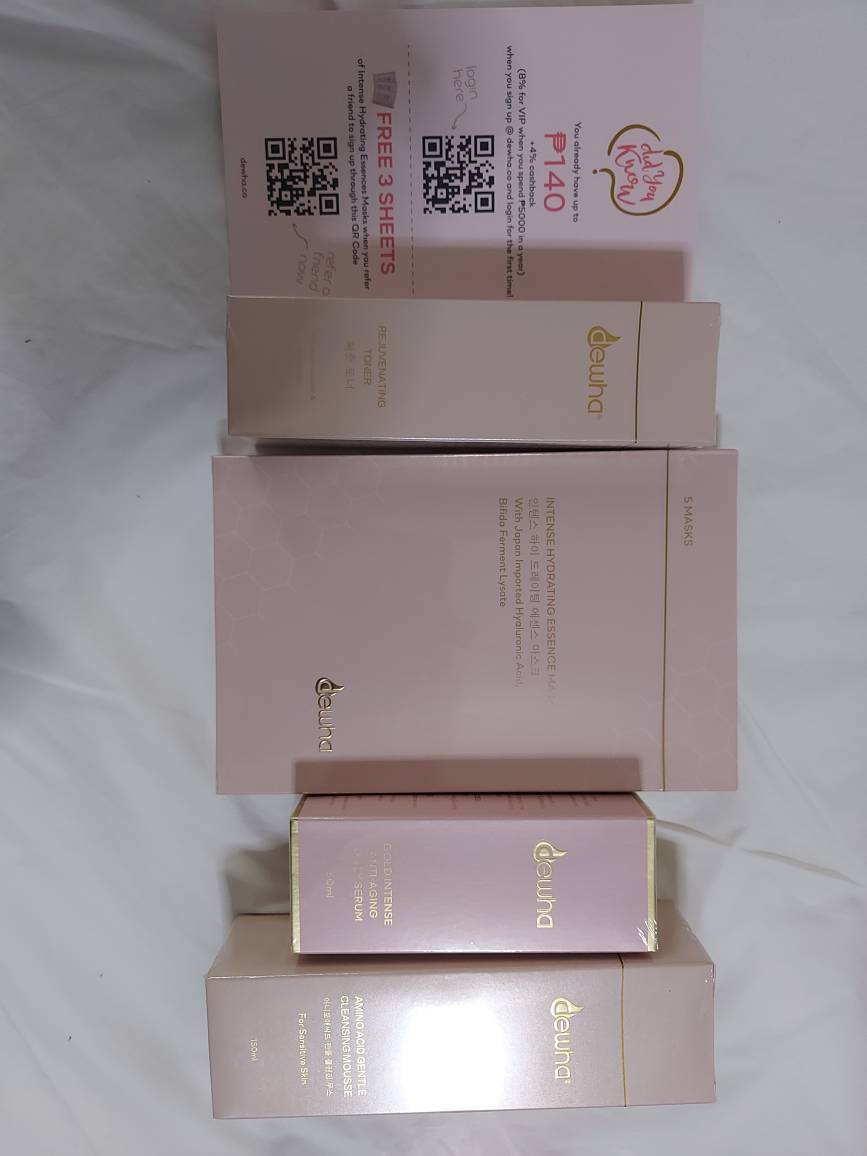 Sraelmae89
Effectiveness:i havent tried it yet Fragrance:no fragrance Texture:watery texture im excited to try it...i hpe it can help with my melasma and large pores and acne marks
Jcyllscrib
Effectiveness:not yet tried Fragrance:not yet tried Texture:not yet tried Just want to give these products a try 'coz it has good ratings. Haven't tried it yet, though im confident i'll get good results from it because good quality comes with a price. Thank you for the very nice freebie - face roller.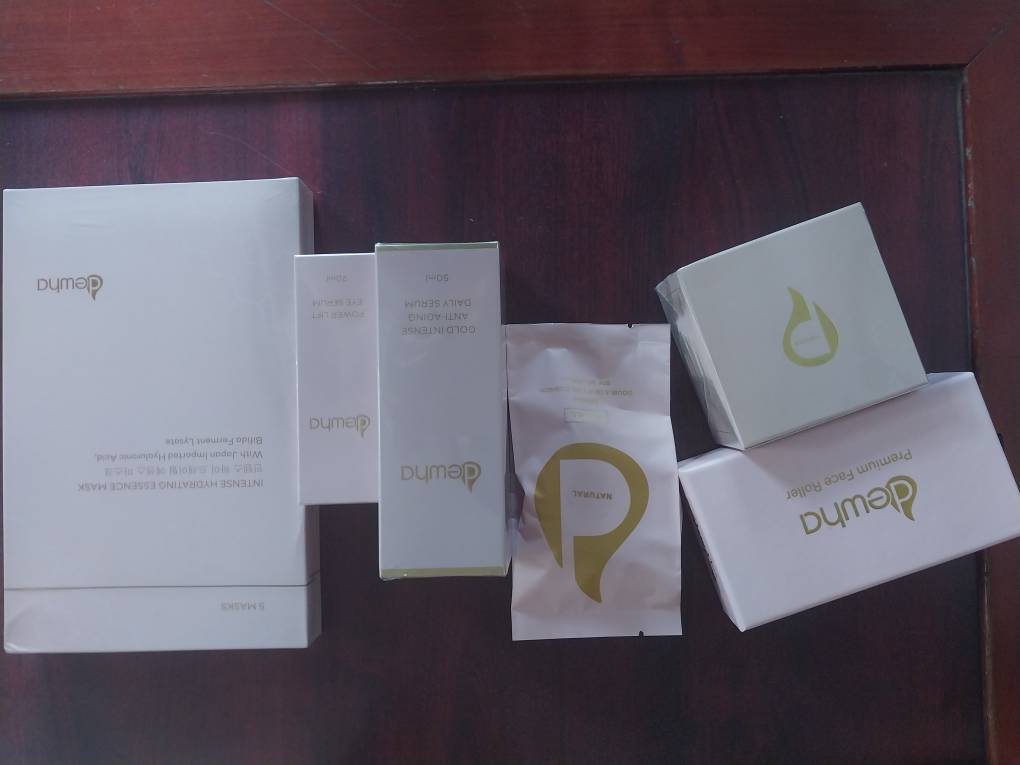 Christinea.
I love the serum! It's not sticky and it readily absorbs into the skin. Dries up fast. And the face roller is a plus too!
Keitrashopaholic
Complete order. I'm excited to try these products.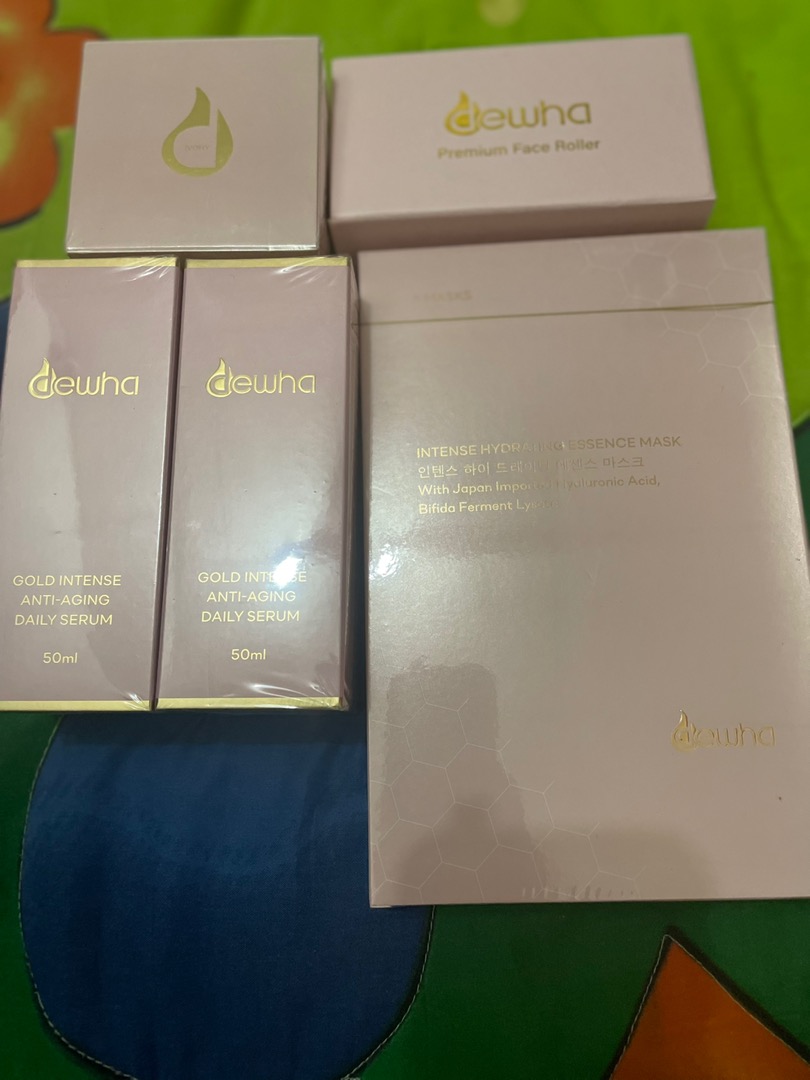 Jessalee3689
I've been using dewha products for 8 days now. Cleanser, toner, anti aging, pore minimizer and eye serum and i can see the difference from the previous facial product that I'm using. For 8 days, my white heads and blackheads has been minimized, my face became soft and clear, my acne has been gone and it lightens the skin on my face. Definitely worth it. Try it!
J.rivera197764
Effectiveness:Excellent Fragrance:Unscented Texture:Clear This is my 3rd time to buy from this shop. I love the products, I can see improvements on my face. Great for sensitive skin. Worth it. Pricey but quality.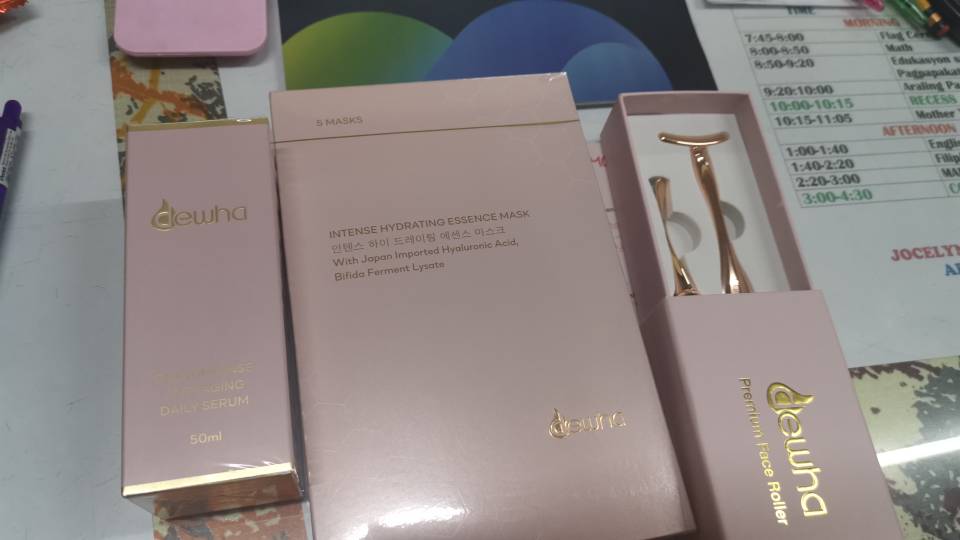 Charissetan
Great customer service. Seller answered my inquiries. Great deal on this shop. Like the packaging. Its safe and secured.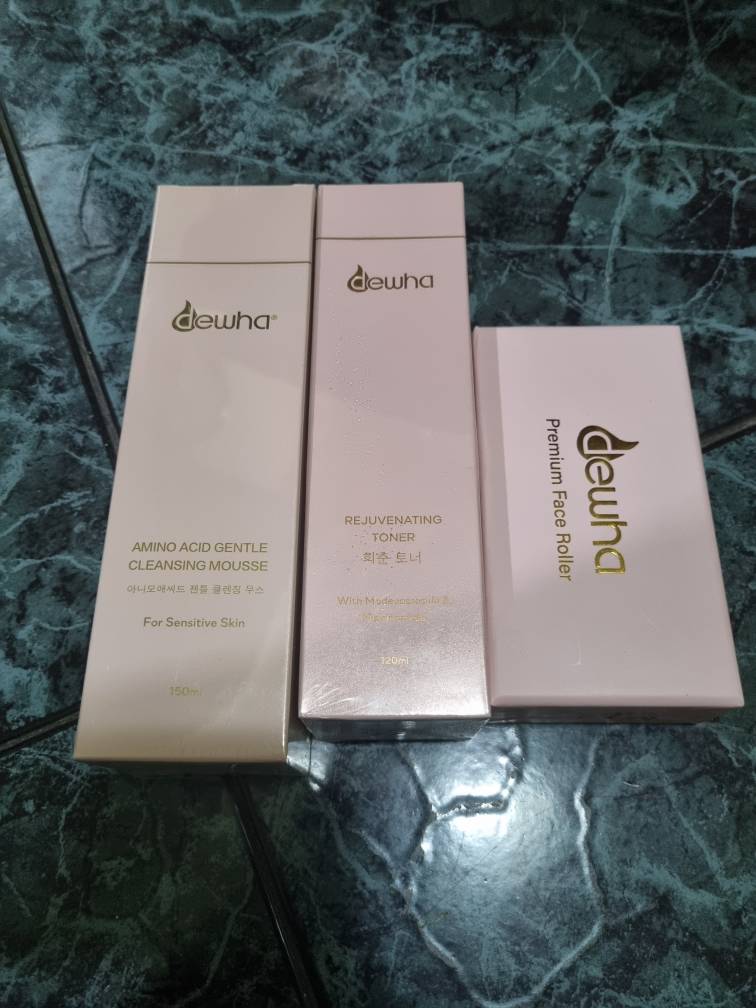 Roseanngautane
Effectiveness:nice Fragrance:amazing fragrance Texture:smooth I'm new using dewha. The packaging I's great and looks elegant. I'm looking forward to using it more and more . I want to become a reseller myself. I think I'm gonna love it more and share the results soon Soo excited.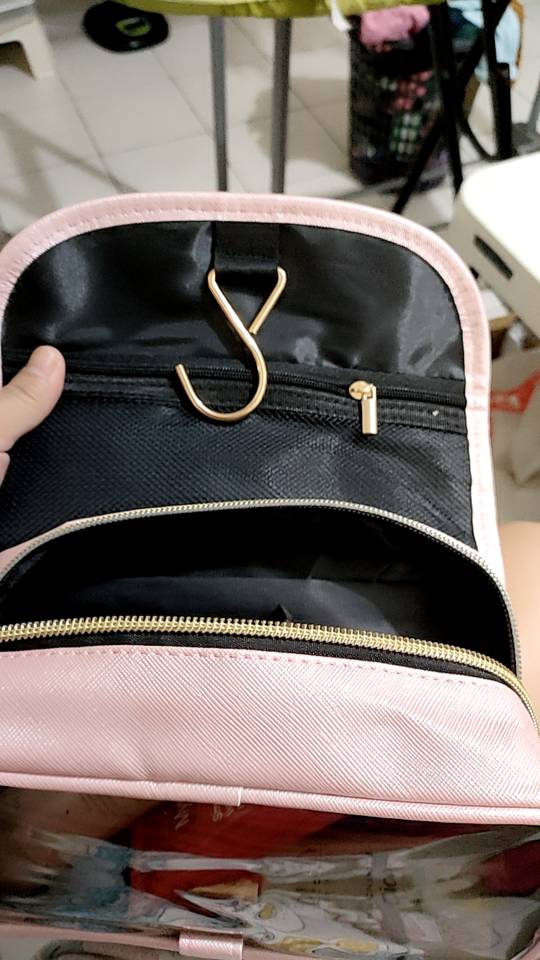 Annemanuelaaa
Texture:Gentle on skin!!! 😊 Effectiveness:I've tried the mask already and it has an instant whitening effect!!!! 🥰 Fragrance:None, which I like! Packed securely and nicely! Received in just 2 days!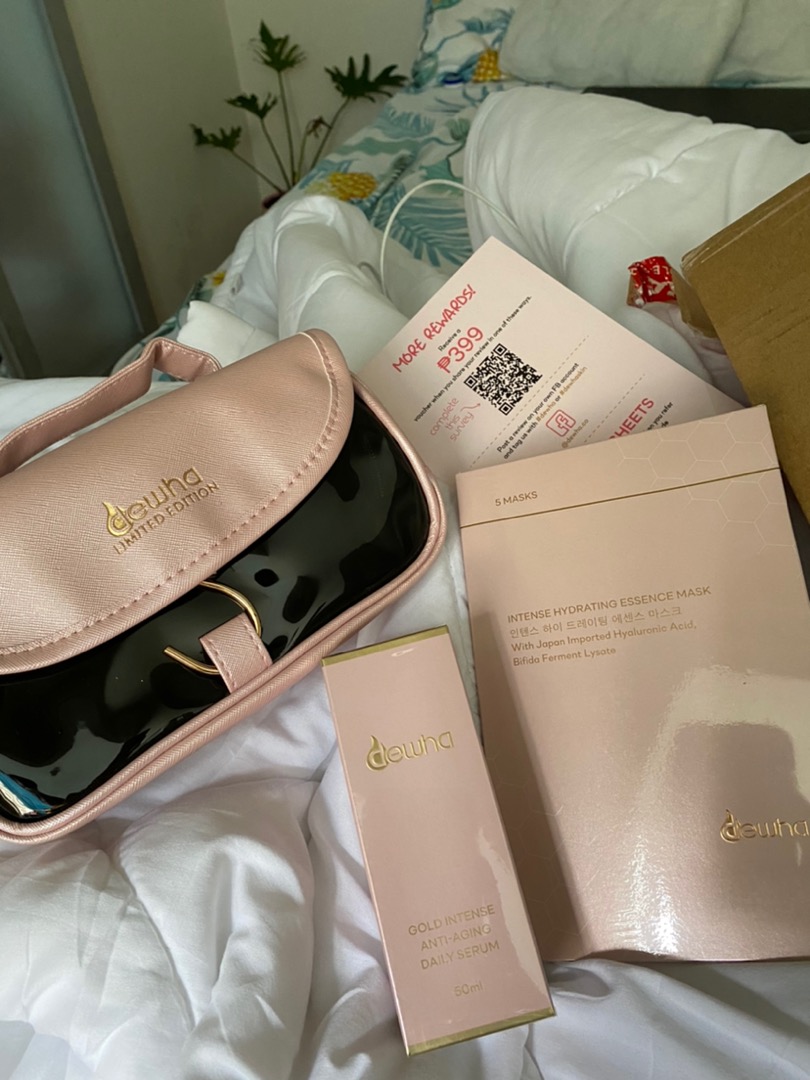 Karengveneracion
Effectiveness:Ok Fragrance:Good Texture:Good
Camilleking23
Texture:10/10 Effectiveness:10/10 Fragrance:10/10 Ganda ng packaging lakas makamayaman. Ganda sa skin. Kita agad amg improvement. Will order again. Thanks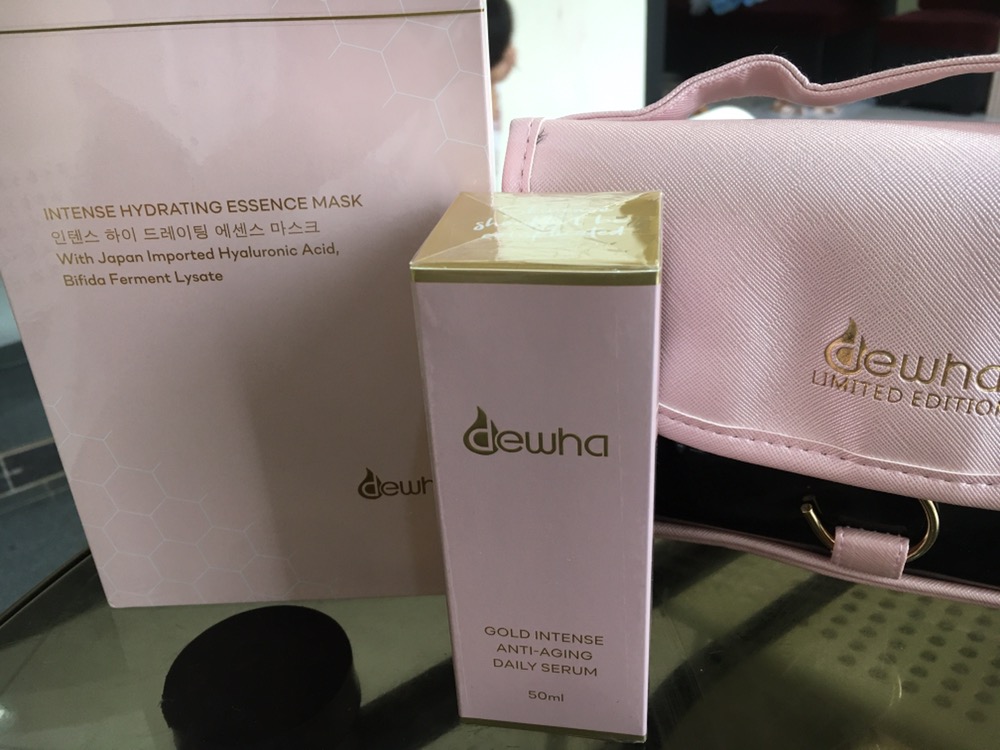 Cwixy
Fragrance:nice, almost unscented Texture:not sticky, oily Effectiveness:not yet tested. hopefully will work for me. thank you for the freebies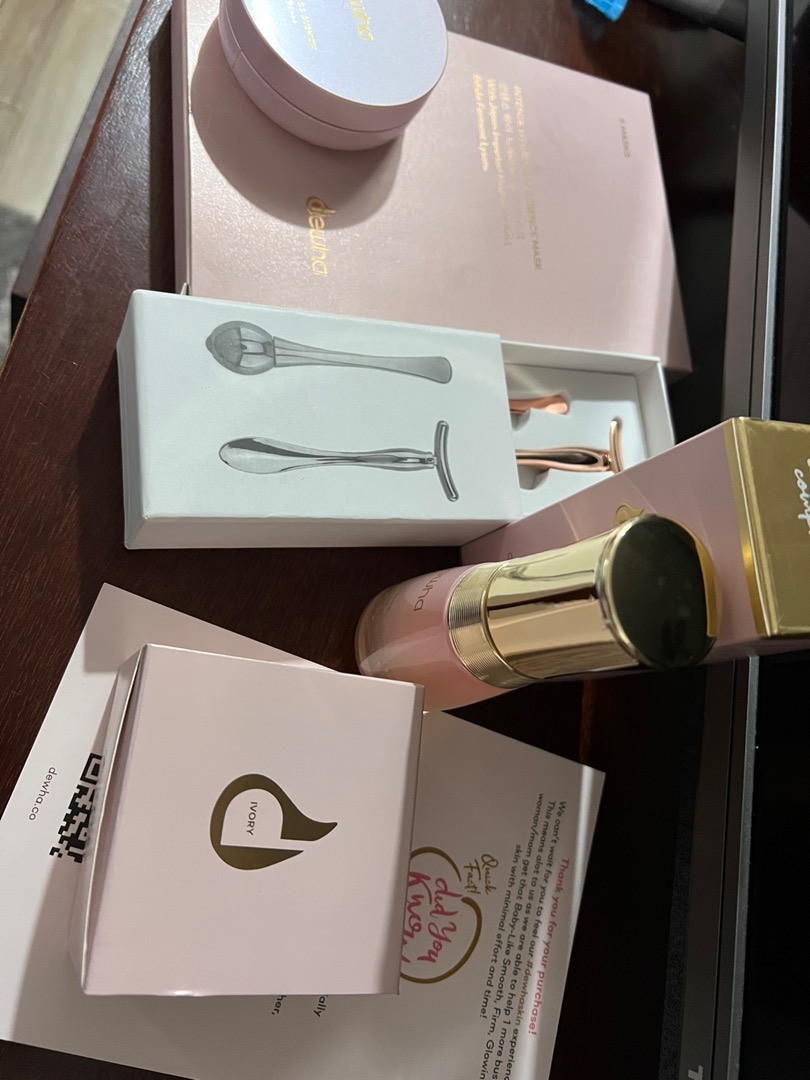 07cathymae
Effectiveness:still trying. Cannot make a claim if it is effective Fragrance:no fragrance at all and that is nice for me Texture:smooth Nice naman sya. Di ko pa talaga masasabe now if effective talaga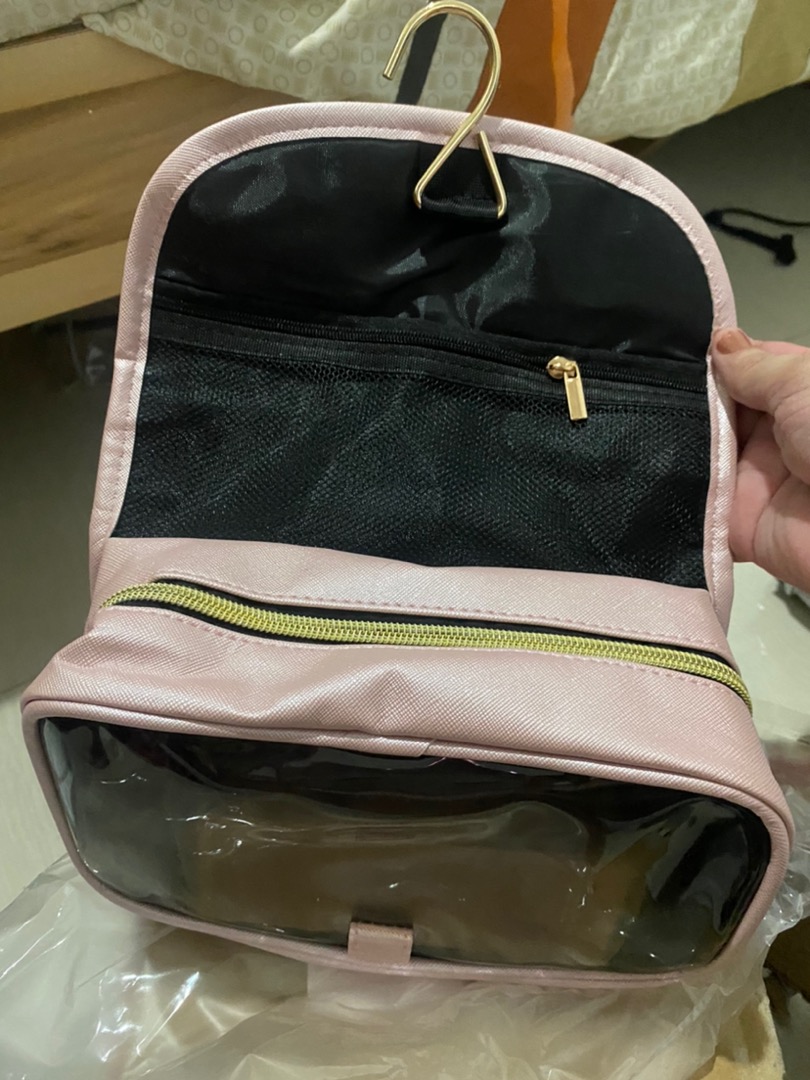 Agentspring44
Effectiveness:ill be back after a week its my 1st time to use this.. ill be back for an honest review.. nevertheless well packed😍 thank you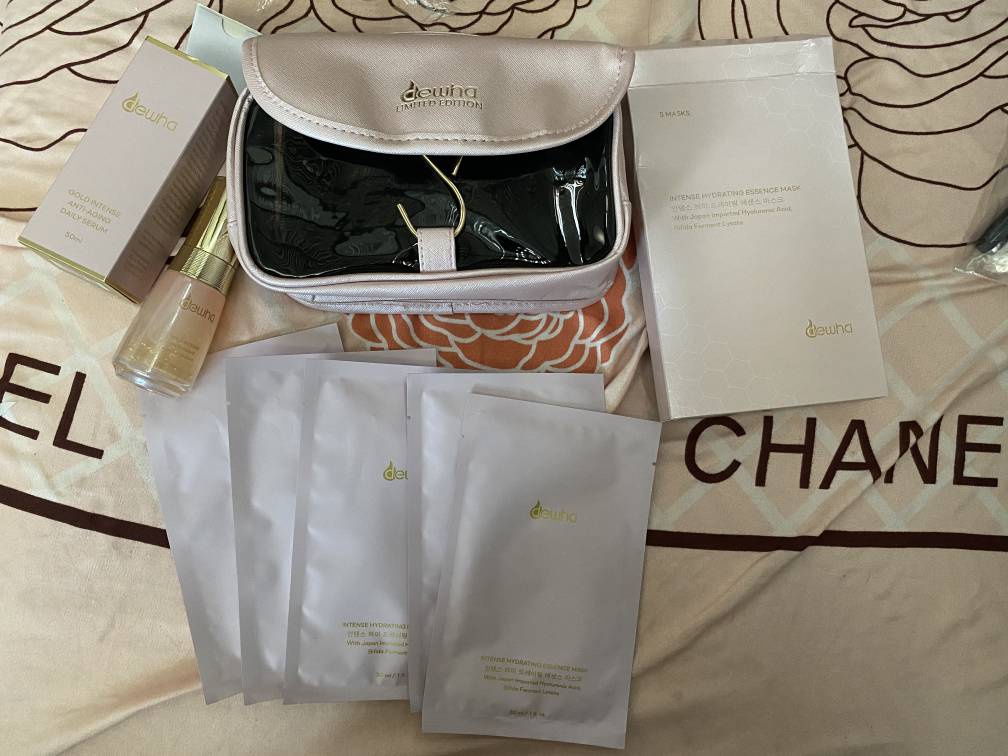 Jamitabits
Fragrance:unscented Texture:smooth, moist, thick when applied I have dry to combination skin. Just tried it last night! So far, okay sya sa skin ko. Also applied the daily serum this morning :) medyo sticky ung serum at first pro iaabsorb din naman ng skin in a while, tapos mafeel mo na agad na moisturized sya (after applying the face mask). 🤎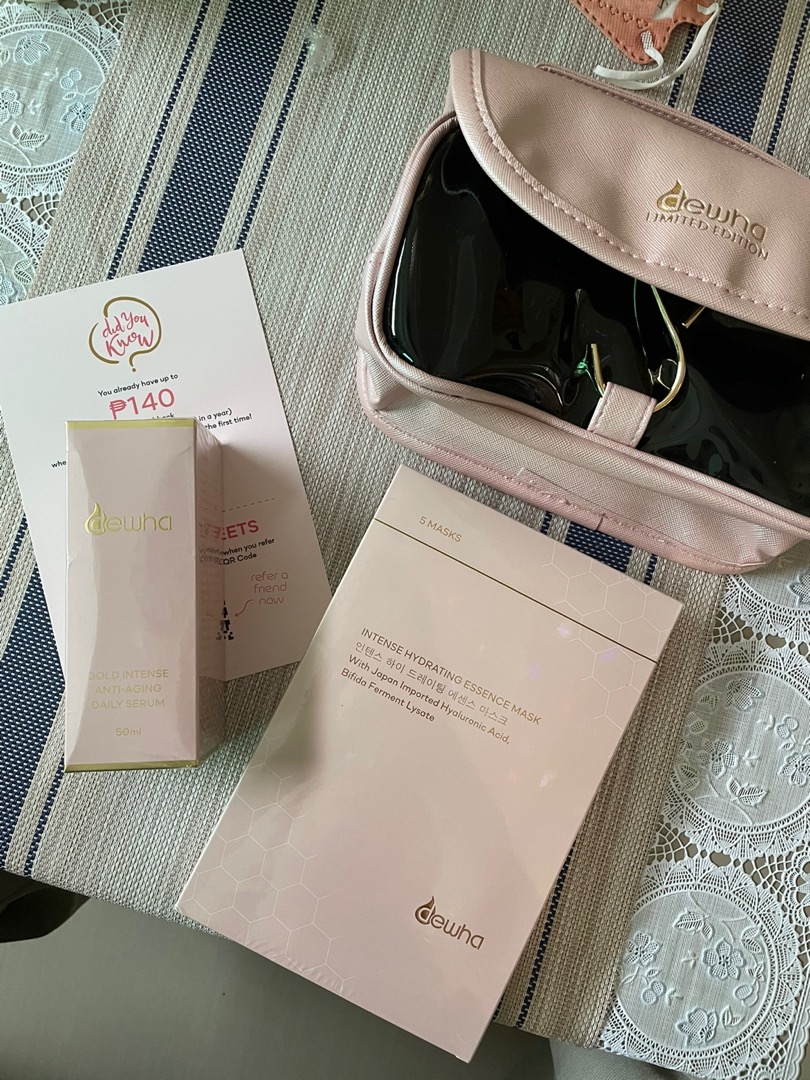 Joysi01
Not yet tried, hopefully hiyang ng skin ko. Thank you seller😊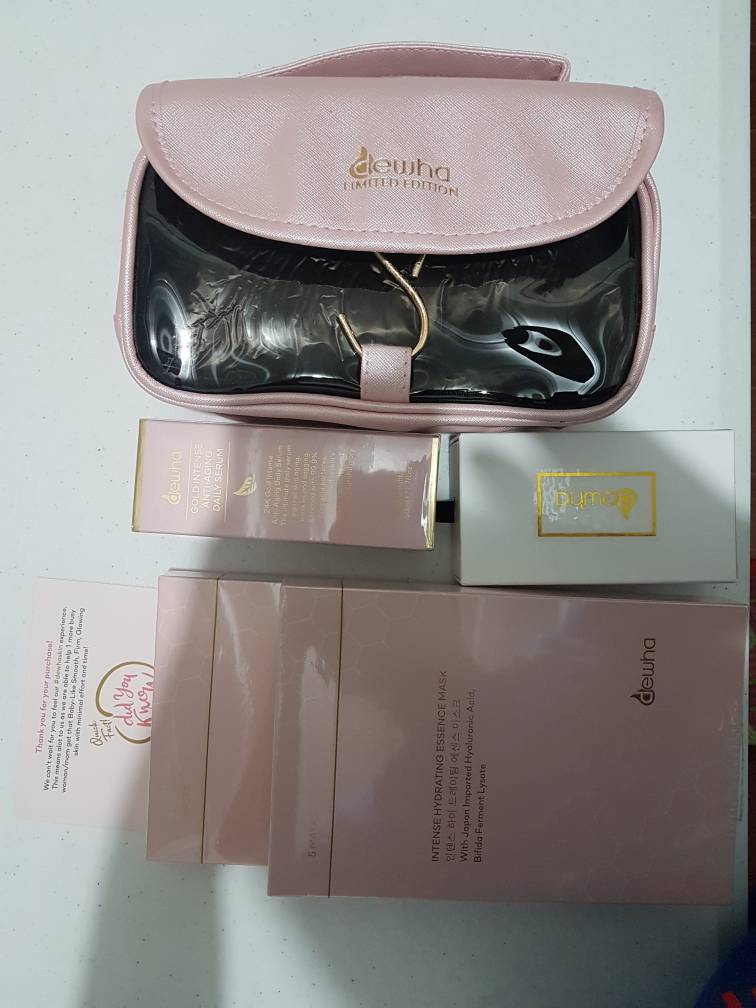 The_watcher00
Effectiveness:haven't tried Fragrance:haven't opened it Texture:will know soon but looks legit Looking legit and looking classy can't wait to try it. Thanks for the wonderful pouch. I got a new travel kit. Super thanks ❤️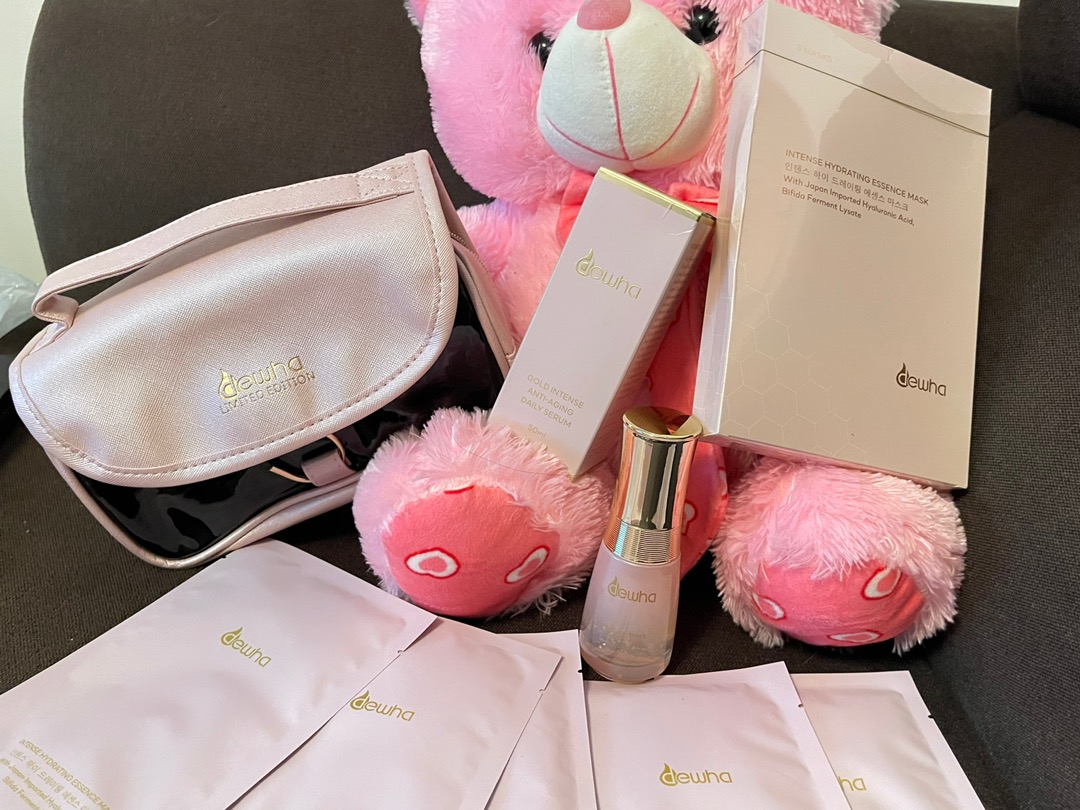 Karengregana
Received item earlier than expected…. Well packed and in good condition..first time to try this and I quite like it… it's lightweight and absorbed in the skin quickly..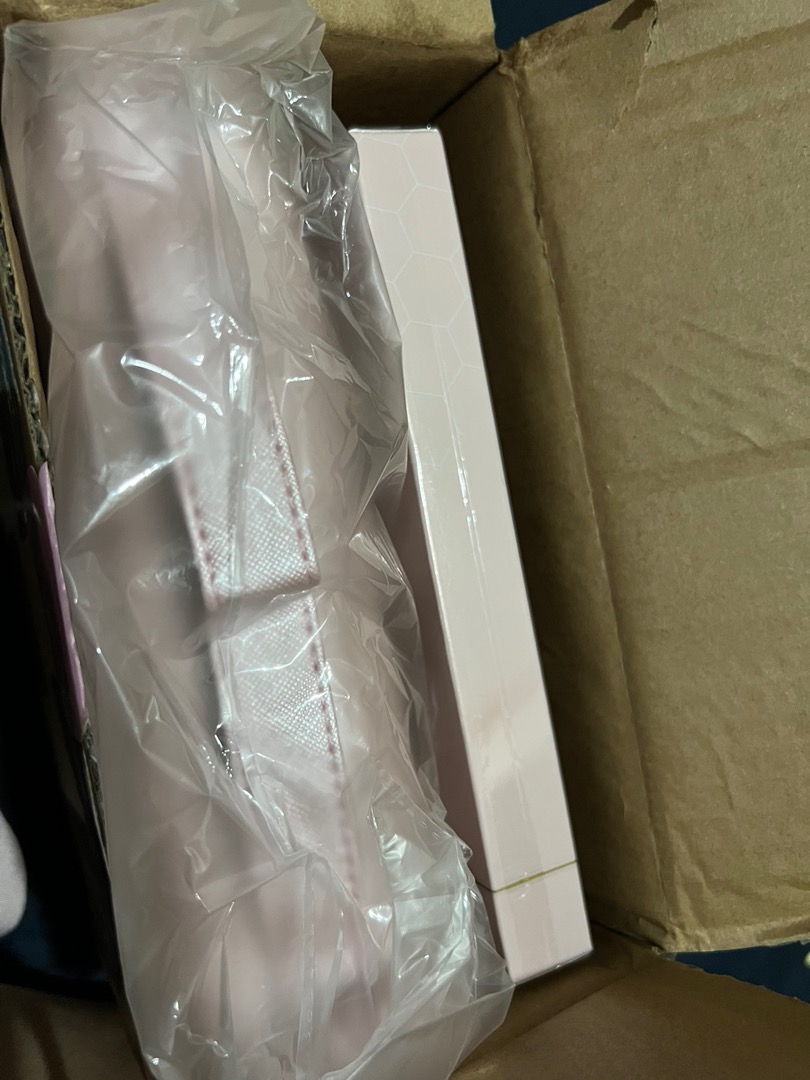 J.rivera197764
Effectiveness:Not sure yet since it's my first time to use this product Fragrance:Fragrance free Texture:Great Super happy with my purchase here in this shop. Though the product is pricey. I hope it will serve it's purpose. Thank you for the smooth transaction and secure packaging. Love the bag that comes with it. I hope it will work on my skin.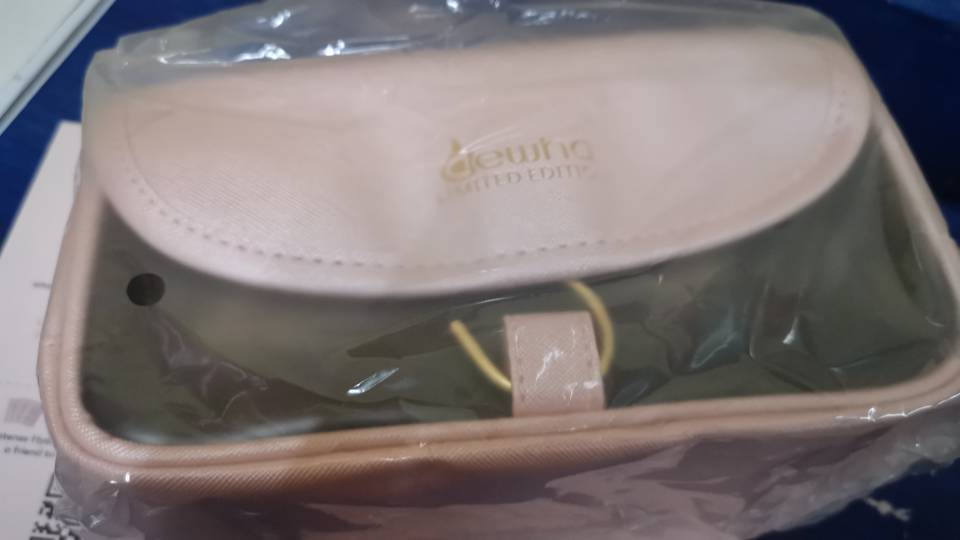 Sheepee214
Tried it now tiktok made me buy this so I am hoping it will work wonders for my face too. If this is effective i will buy and recommend this to all of my friends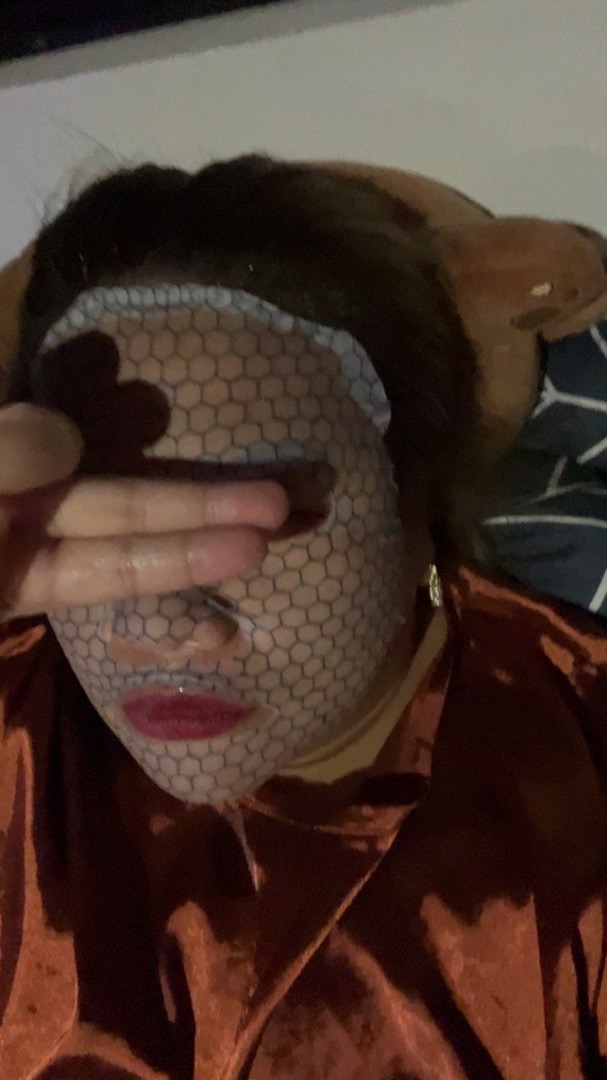 Vanessasantospescador
Effectiveness:I will leave review after 1 week Fragrance:mild scent Received the items yesterday afternoon. Well packed. I try it already yesterday night. I hope it will work well on my sensitive skin🙏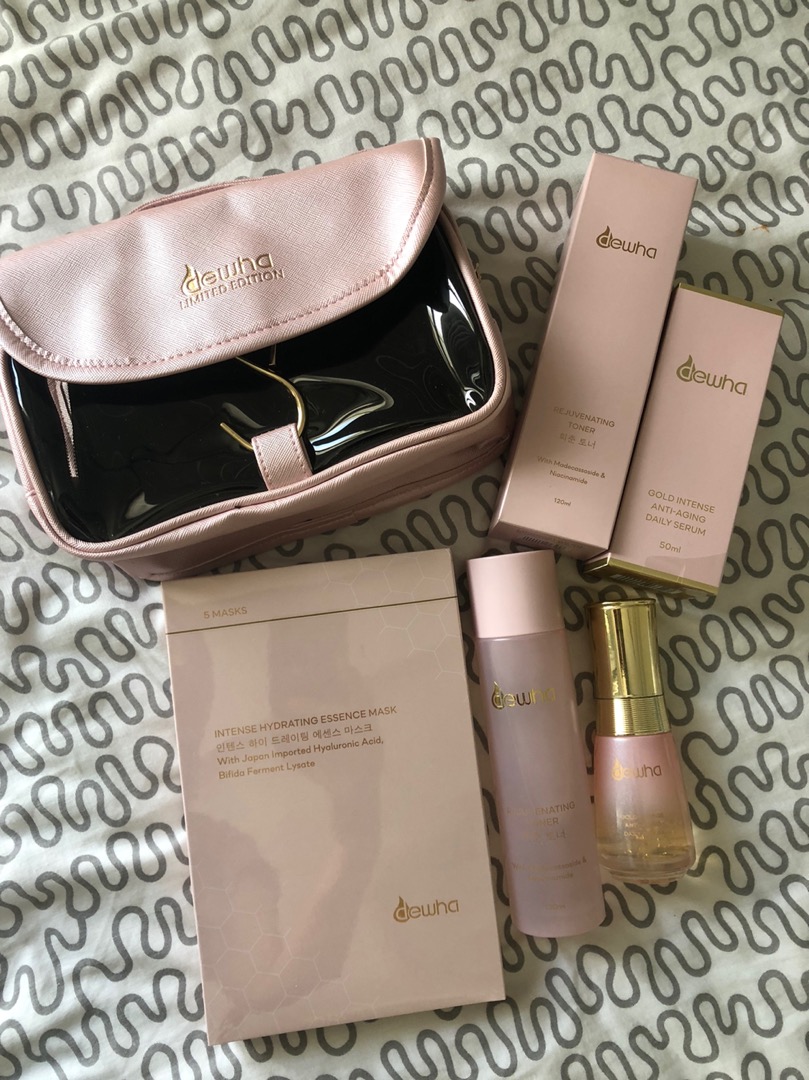 May05_closet
Effectiveness:hopefully Fragrance:like it Texture:ok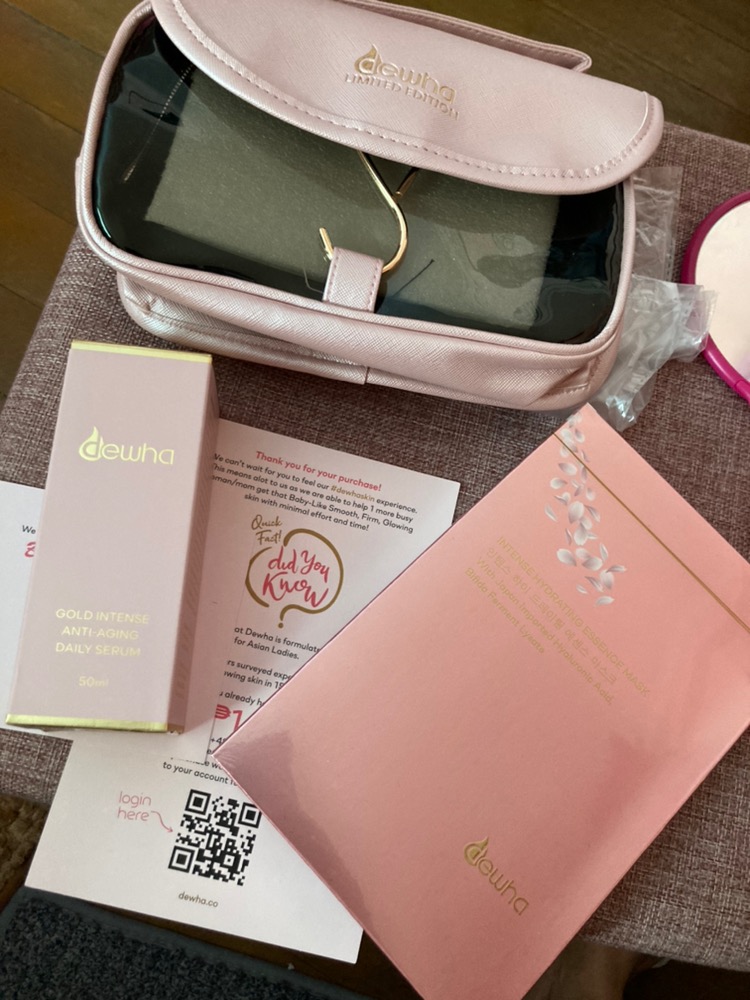 Naaviixi
Effectiveness:not try Fragrance:smooth Texture:cool Seal lahat. Maganda ang product ❤️❤️❤️❤️❤️😻😻😻😻😻🥰🥰🥰🥰bsbsjsmndjdkdndbdbjdkskwmsnsb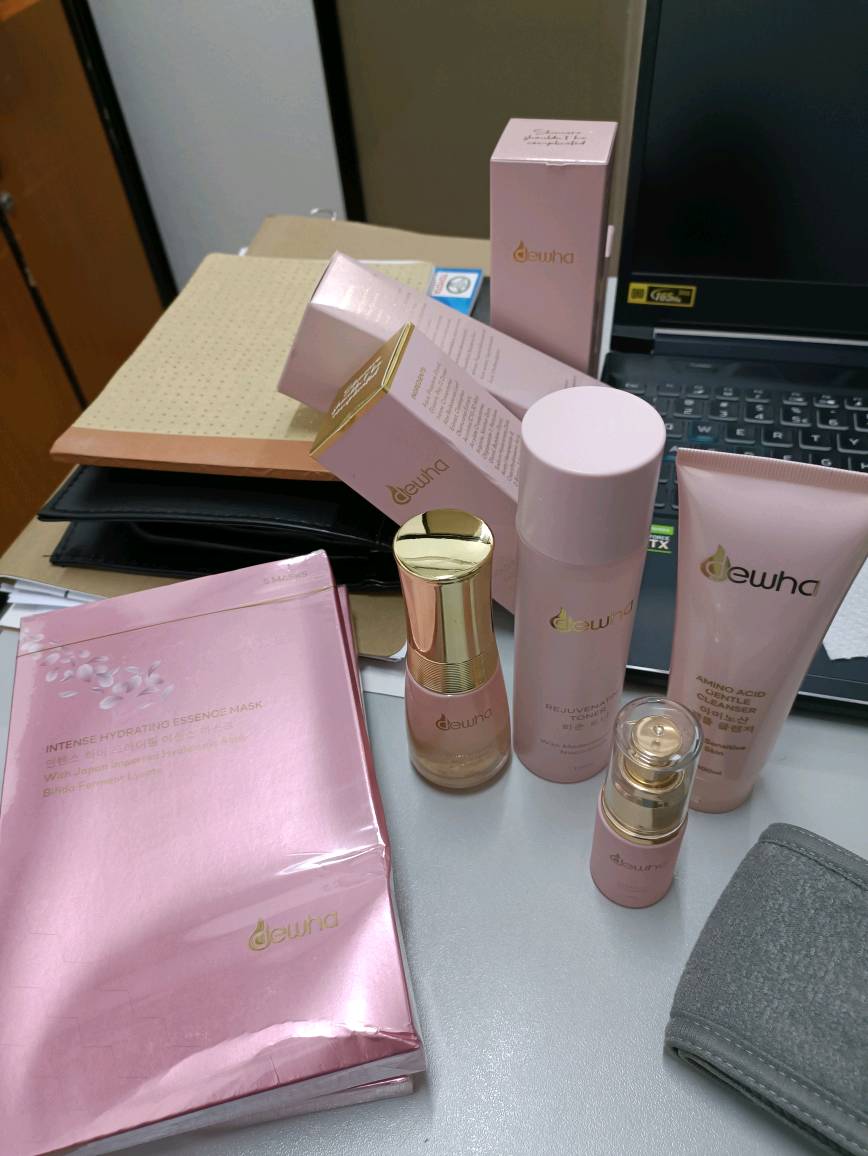 Aprilpusa21
Di ko pa na try i will update my rate once nagamit ko na or maybe on my second time n oorder..sobrang aus ng pacakging..thak you seller and to flash express delivery sobrang bilis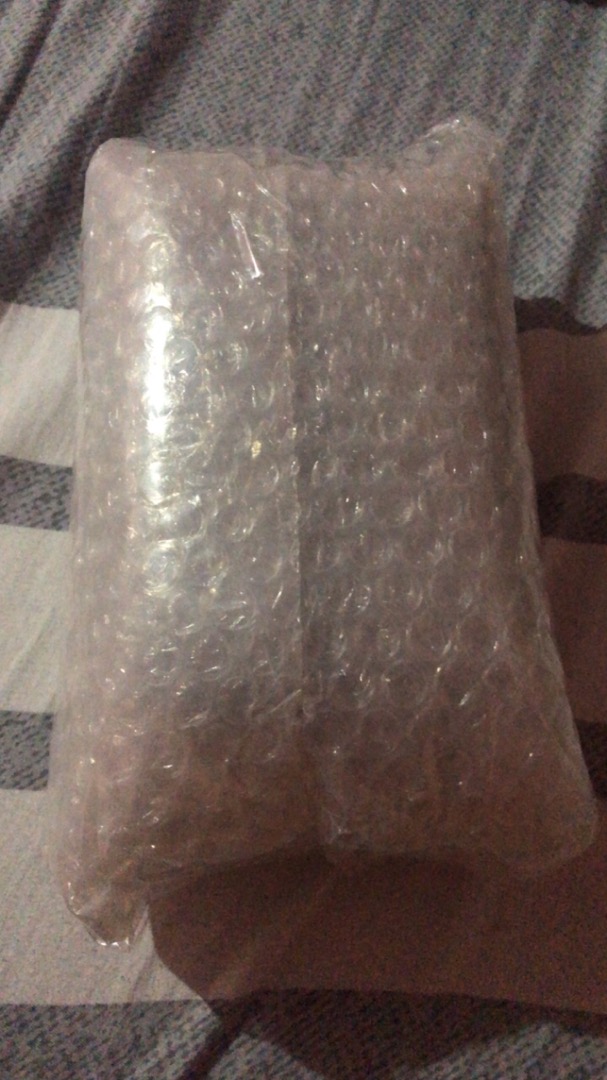 Angel_baby.gcs
Effectiveness:haven't tried it yet Fragrance:hmm.. light smell.. Texture:lighttexture nice packing. didn't expect to received a really big parcel. but its all secured. fast delivery.hope this works for me. thanks again.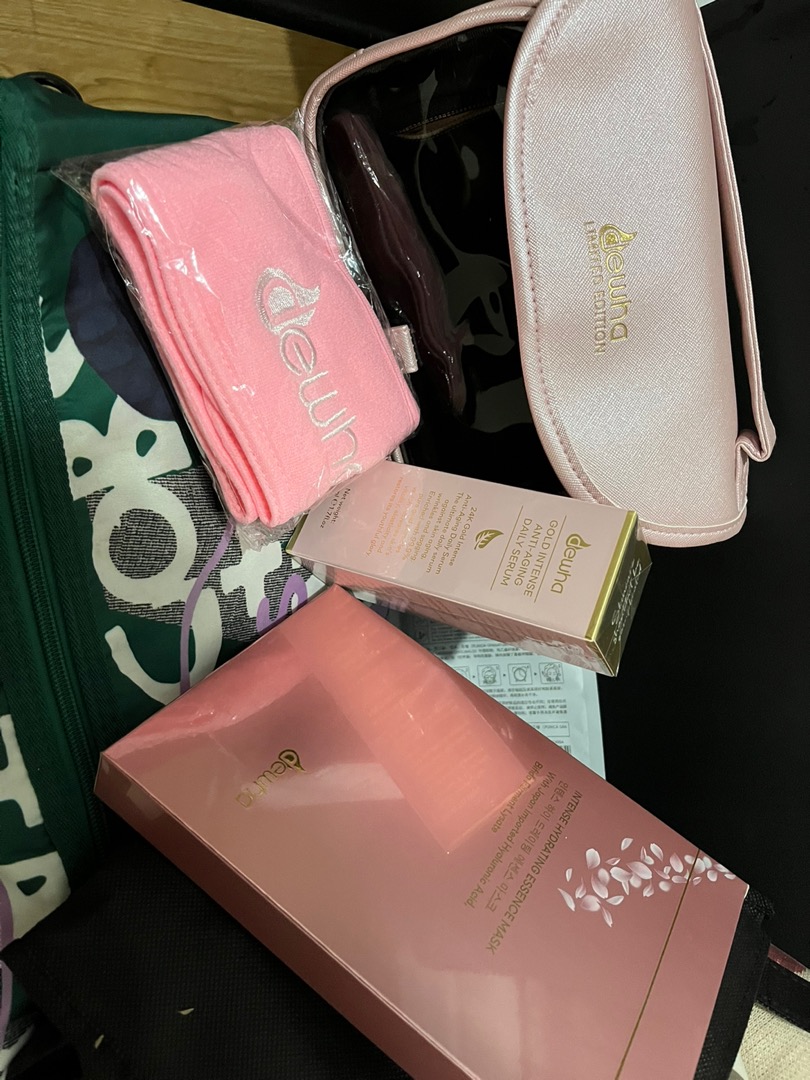 P316uodhwm
Effectiveness:i think effective naman,1 mask pa lng nagamit ko Fragrance:ok siya,hindi masakit sa ilong Texture:lumambot ang face ko at nabawasan ang oiliness since ginamit ko siya
Clarencegivenpagauitan
Effectiveness:not yet tried Fragrance:still need to open it Texture:review again nextime mabilis lng dumating package itry ko pa pero ive read many reviews about it sabi magnda dw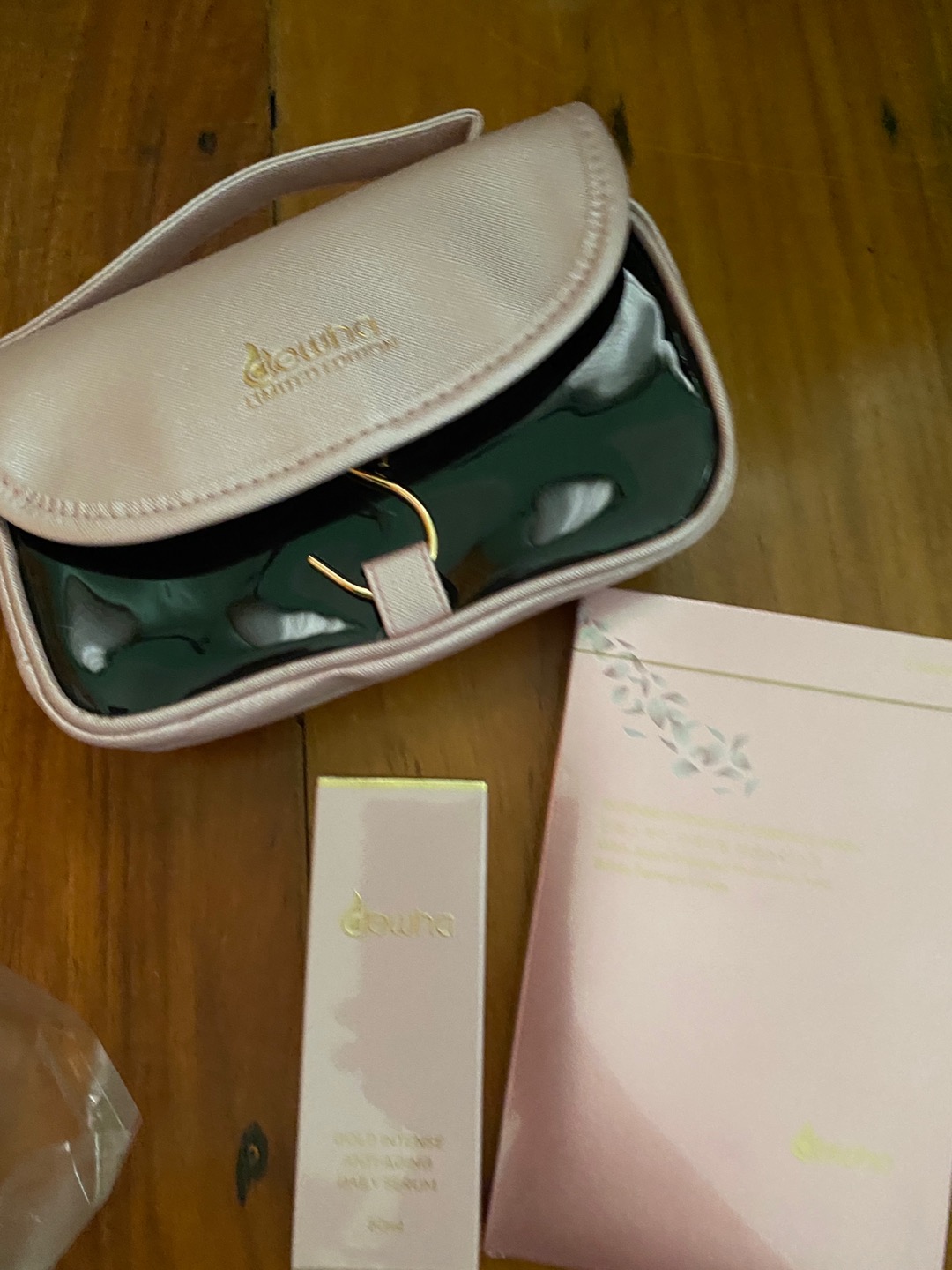 Alexandra_2019
I have been using the products for almost a week now, super oily ng face ko noon, but ever since ginamit ko to parang nabawasan yung pagkaoily ng face ko.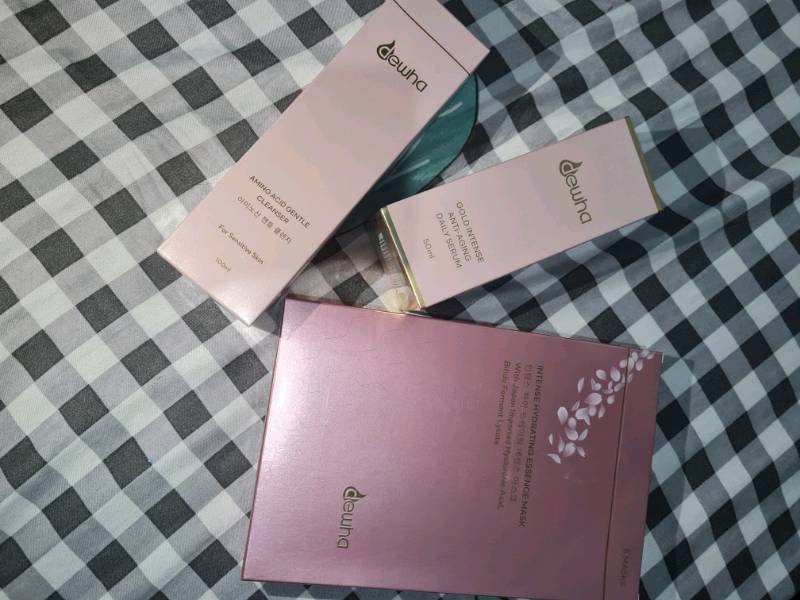 Jayjay8user
Securely packed in a box. So far, I love the glassy feel after each use.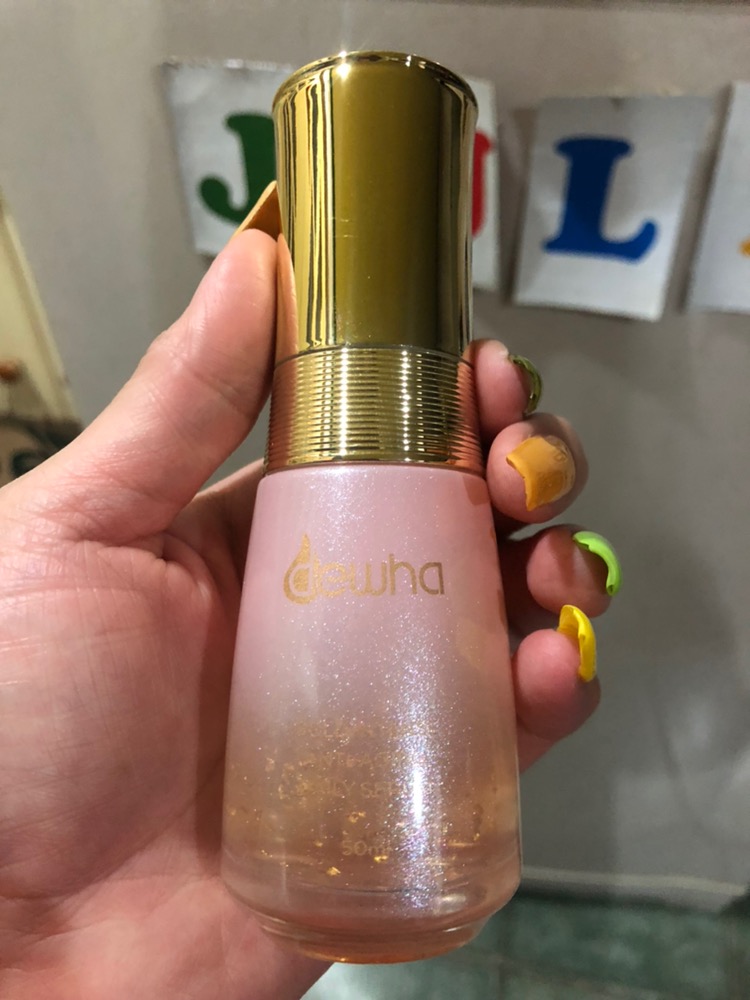 Jreign
Got my 2nd purchase with another set of regimen. Well packed and I just waited 2days and got my order right away. I'm so excited to use this product and to see best results. 😍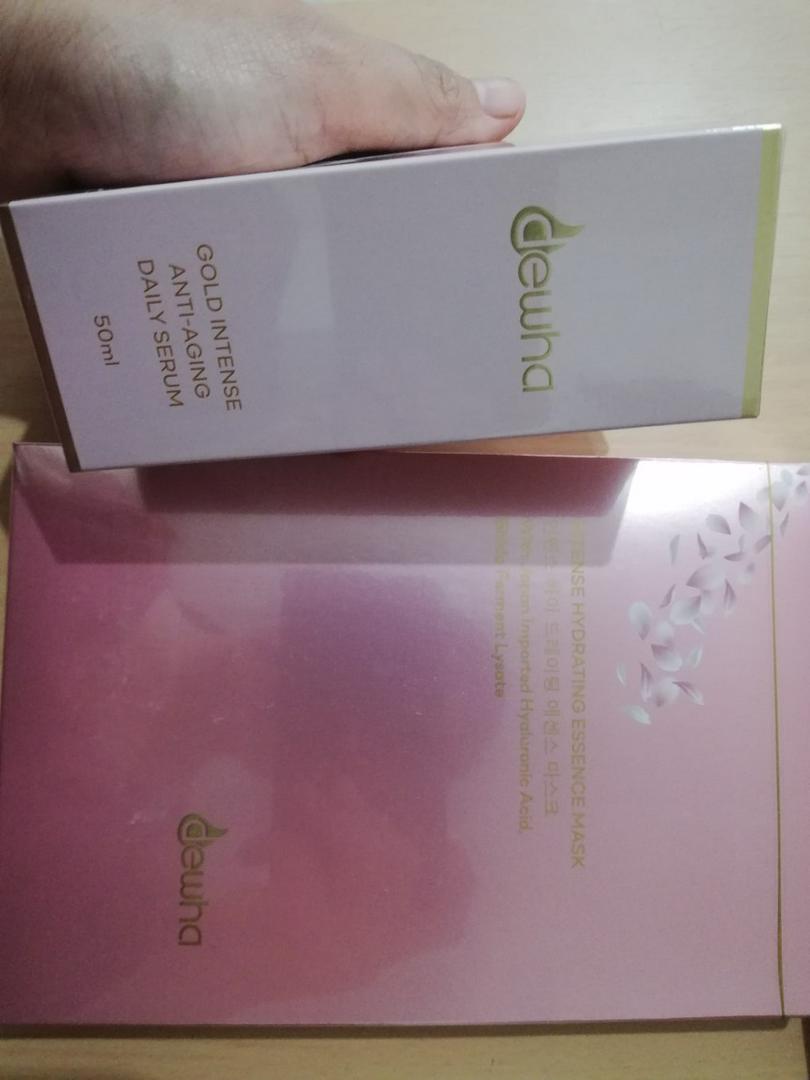 Bellearbol
Got the package. Thank you seller for accommodating my inquiries prior buying.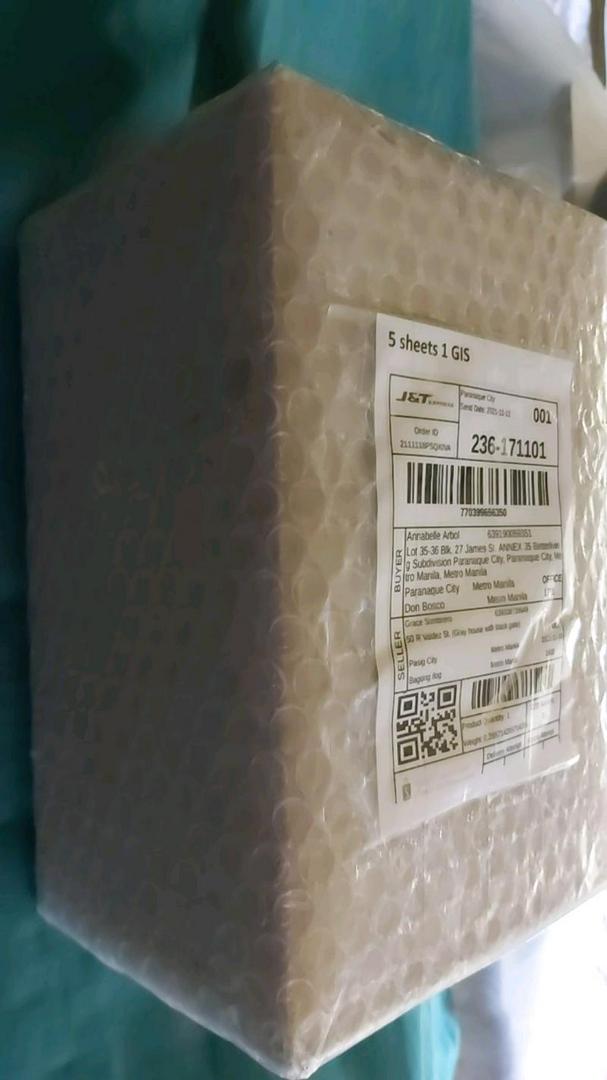 Teemaee
Fast delivery n good packaging 💯 thank you ❤️🙏🏻
SHOW MORE